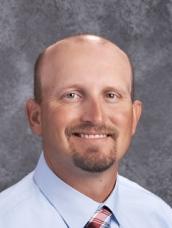 Educational History:
Bachelors of Arts – Health and Physical Education – NWOSU
Master Degree in Educational Leadership – NWOSU
Degrees and Certifications:
Driver/Safety Education
Mid-Level Science
Physical Education/Health/Safety
US History/OK History/Government/Economics
Married to Jessica Schanbacher.Two Children: Daughter Carson and Son Dawson, both attend Cherokee Schools
Welcome!
If you are reading this I would like to say thank you for visiting our new website. I hope that you are able to find the information that you are seeking. As Dean of Students here at Cherokee Schools it is my goal to ensure a safe and productive environment for all of our students while upholding the philosophy and goals of the district. Proper communication is key to achieving this goal, so please feel free to contact me through the information provided on this page.
Thank you and as always,
IT'S A GREAT DAY TO BE A CHIEF!!