November Breakfast and Lunch menus.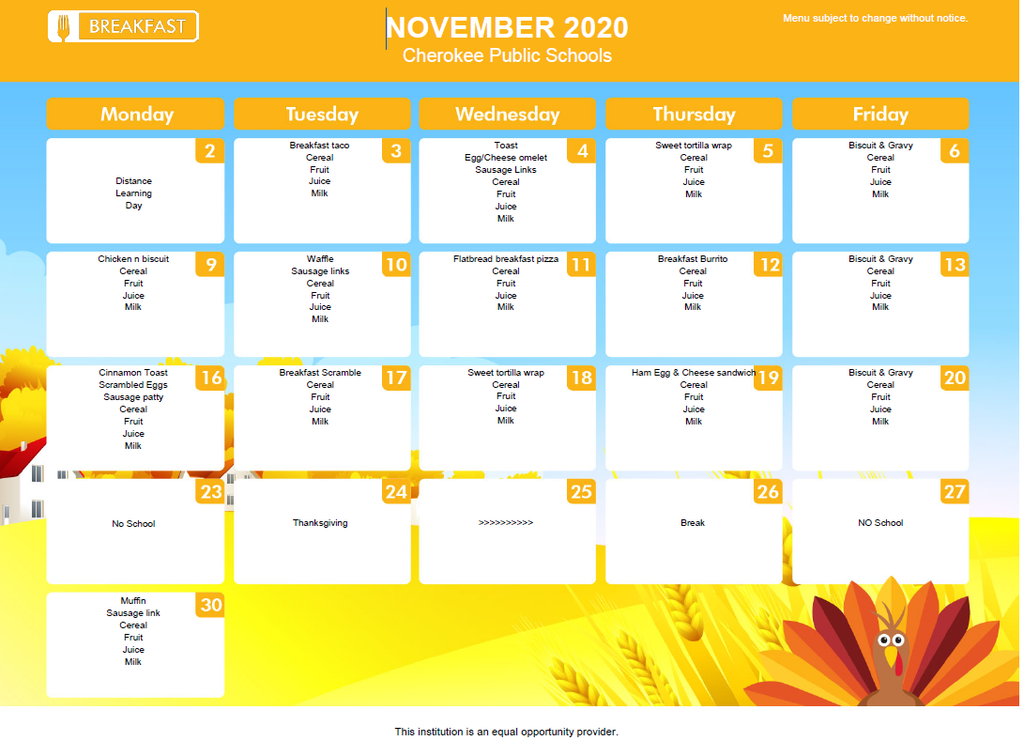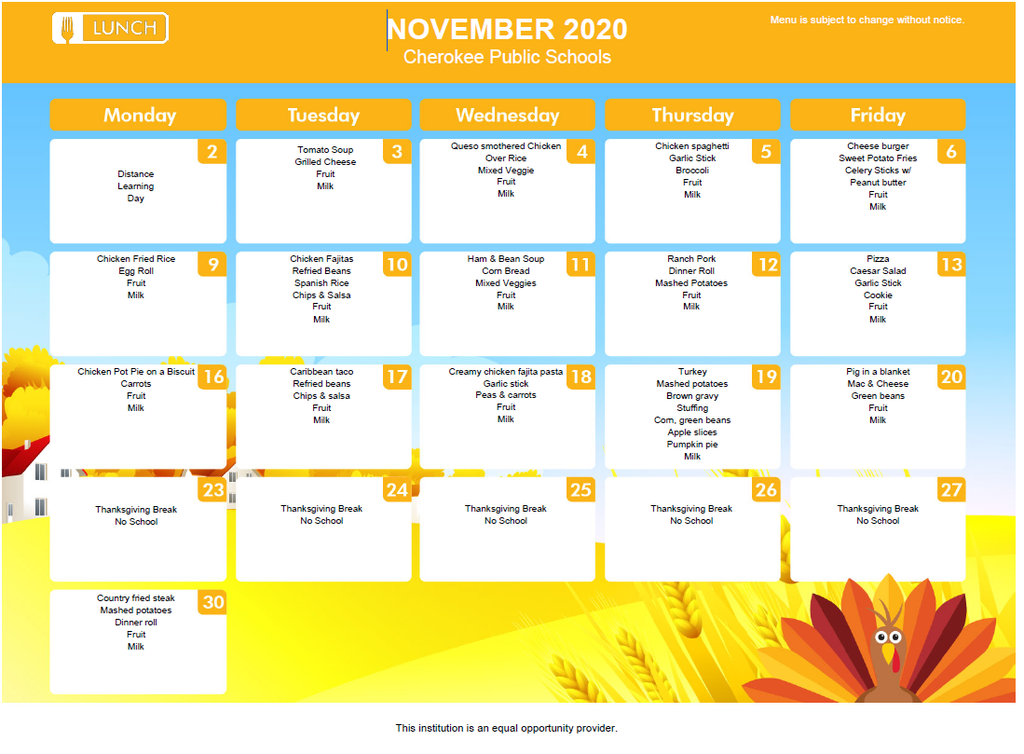 Weekly Updates!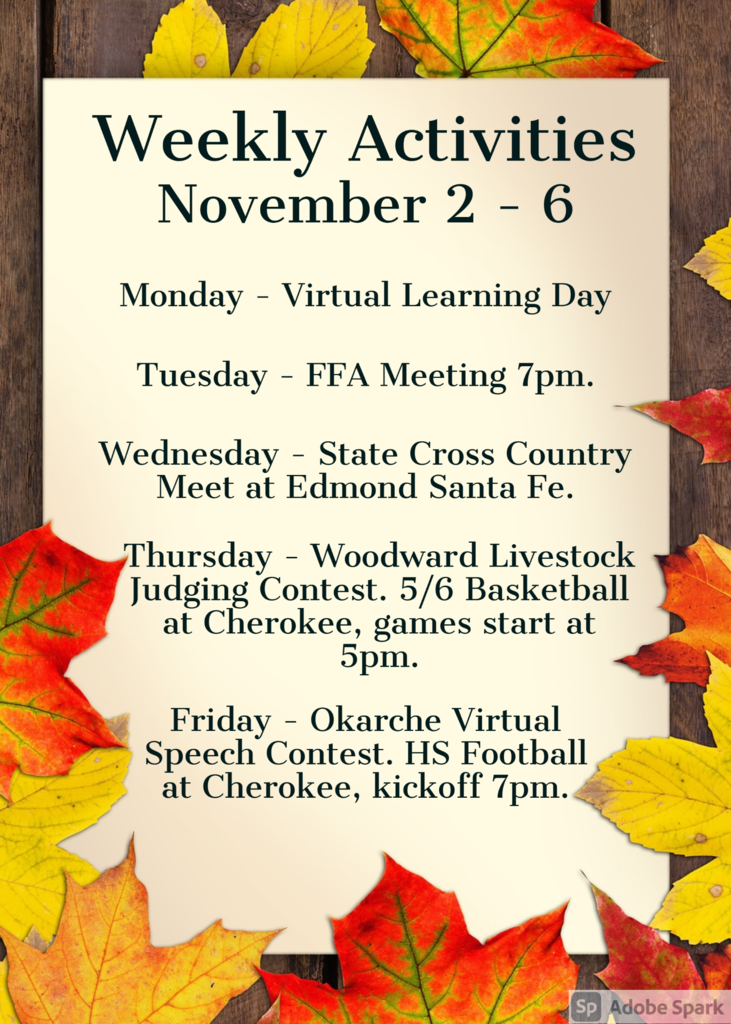 The 5/6 Grade and JH Basketball schedule has been updated. The revised schedule can be found at
https://5il.co/gvos
.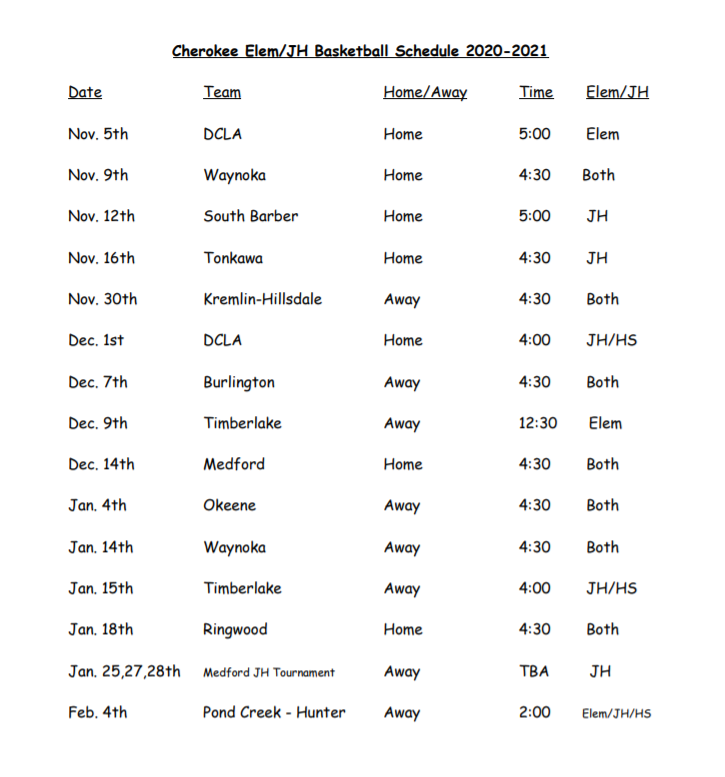 CHS Seniors - NWOSU will have the Ranger Preview on Saturday, Nov 7th, 2020. You will receive a $600 scholarship for attending the event at Alva.

Just a reminder tomorrow is a virtual learning day! All work will be completed at home.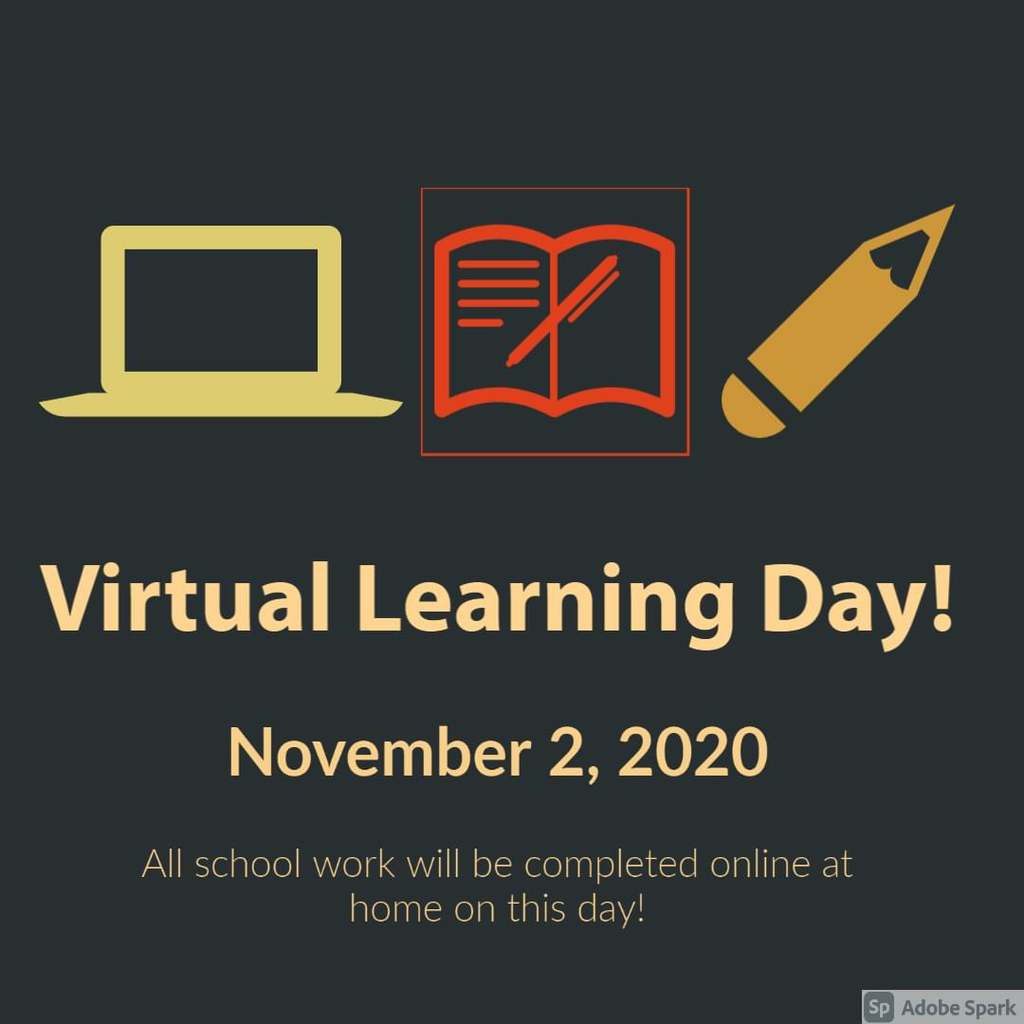 No boys open gym tonight.

Tonight's football game will be streamed on Skordle and you can listen on 95.7 KXLS. Kickoff is at 7pm in Ringwood.

Our next scheduled Virtual Learning Day is Monday! Just a reminder grades and attendance will be taken on virtual days. Teachers & Staff will be at school if you need assistance, please email your teacher or call the school.

The Elementary Halloween Parade will be starting in a couple minutes. The parade will be streamed via Skordle and a video will be posted to Facebook later this morning.

Halloween Parade Update: Due to the predicted temperature and wet ground conditions we have made the decision to move the Spook Parade indoors. The parade will be live streamed via Skordle and will be posted to Facebook. Visitors will not be allowed to attend the indoor parade. Just as a reminder: Students are to come dressed in school appropriate costumes WITH school clothes underneath. Students will not be allowed to change into costumes at school. Costumes will be taken off once students return to their classroom and placed in students backpacks.

Our next scheduled distance learning day is Monday, November 2. If you would like a meal sent home with your student please fill out this form.
https://forms.gle/iFFPomLqjhjvJgLR6

Weekly Activities!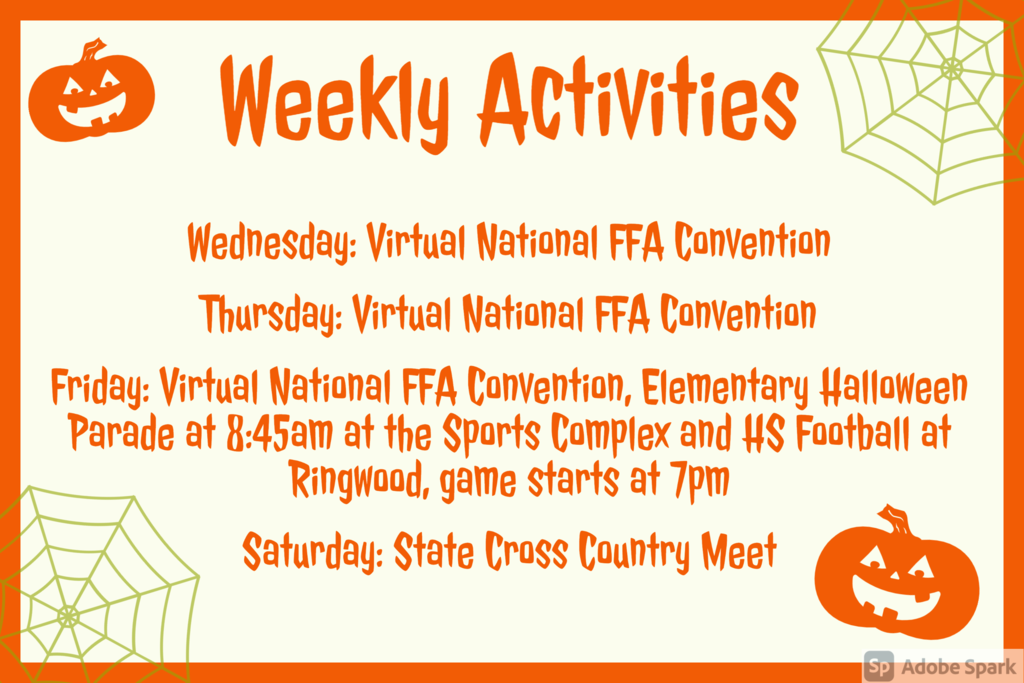 Cherokee Public Schools will start at our normal time tomorrow, October 28.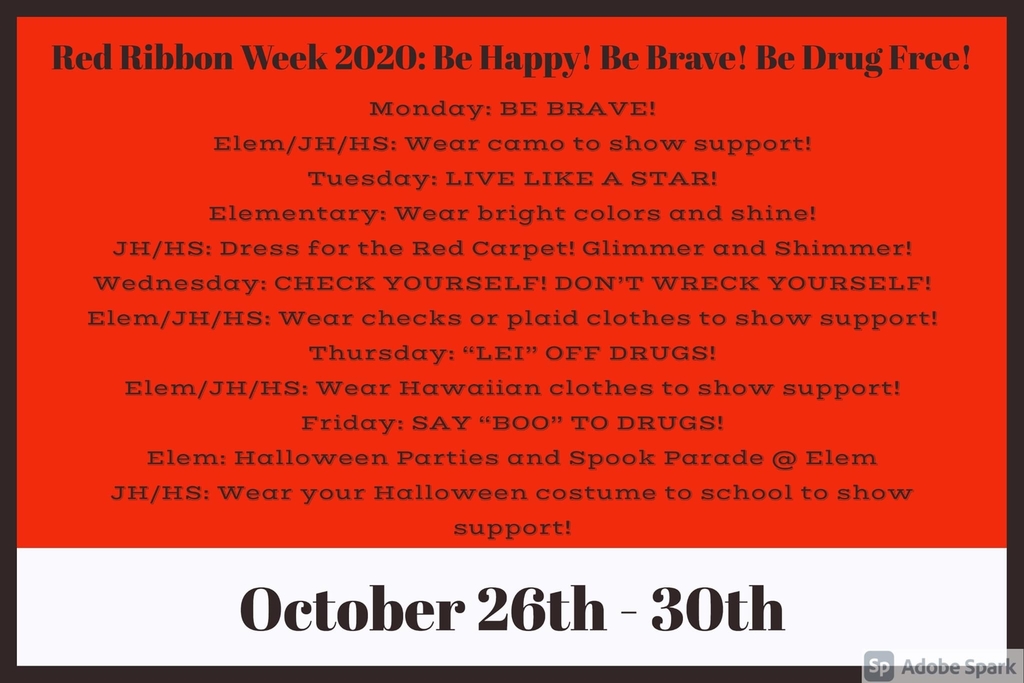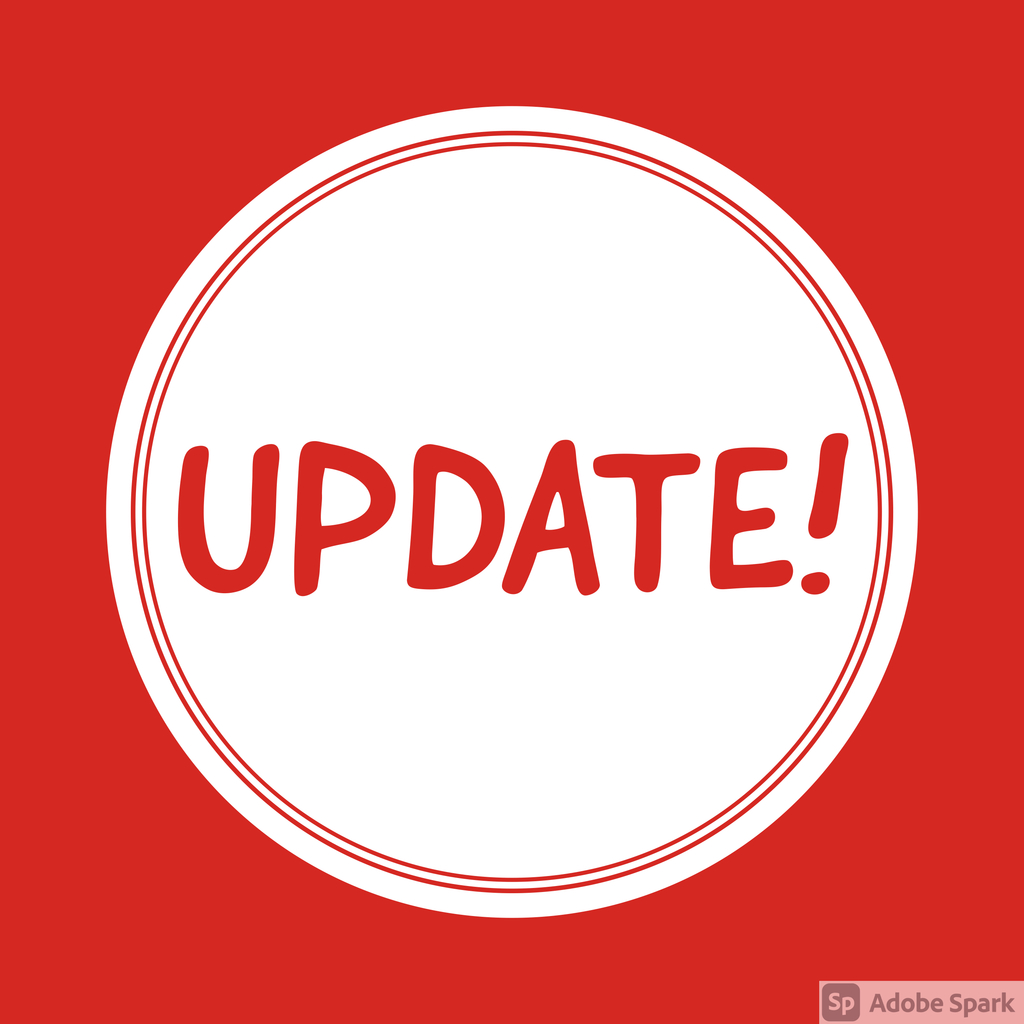 No boys open gym tonight!

Cherokee Public Schools will be closed again on October 27th due to inclement weather. Weather forecasts tonight have us on the boundaries of several possible winter weather conditions starting early tomorrow morning and continuing through the day Tuesday. We are making this decision early to be proactive in our efforts to keep everyone safe during weather events and to give parents a chance to plan accordingly. Please stay safe and warm, read a book and share your snow day pictures with us! It's a Great Day to be a Chief!

Looking for something fun to do! Stop by the Jiffy Trip on October 31st from 11am to 1pm and help raise money for the Children's Hospital Foundation.

Due to inclement weather the Drummond Basketball Festival (5th & 6th Grade) has been postponed.

Due to slick and hazardous conditions Cherokee Public Schools will be closed today. Roads in town and highways are hazardous to travel. We wish to keep all students safe so please stay home and avoid travel if possible. This is a snow day, not a distance learning day, there will be no assignments made please stay safe and warm today.

Reminder our Halloween Parade will look a little different this year! See the attached flyer for more information.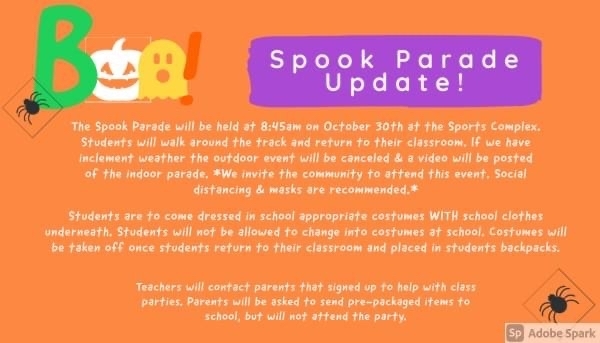 Boys basketball open gym tonight from 5-6 PM.