Summer Meals Update: Meals are available for anyone 18 years old or younger who live in Cherokee or attend Cherokee Public Schools. Breakfast will be available from 7:45am to 8:30am and lunch will be available from 11:30am to 12:30pm, Monday thru Thursday. Meals will be provided in the High School Cafeteria starting on May 23rd thru June 30th. Meals will be provided at no cost and must be eaten at the cafeteria. Menus are attached.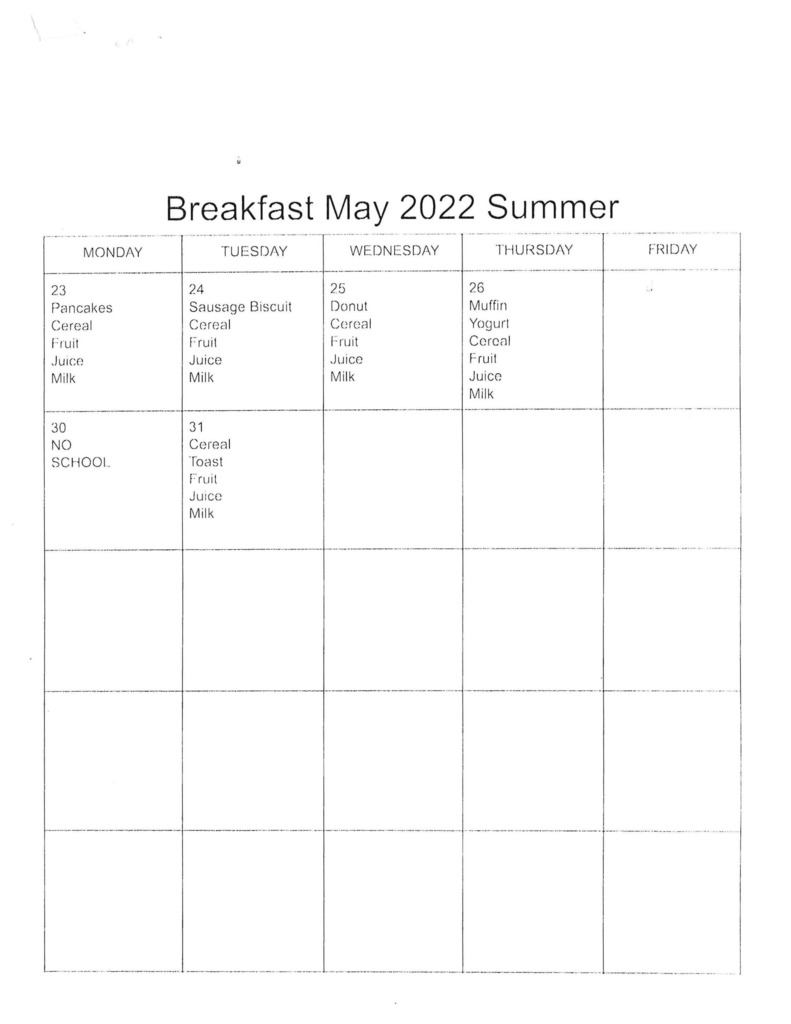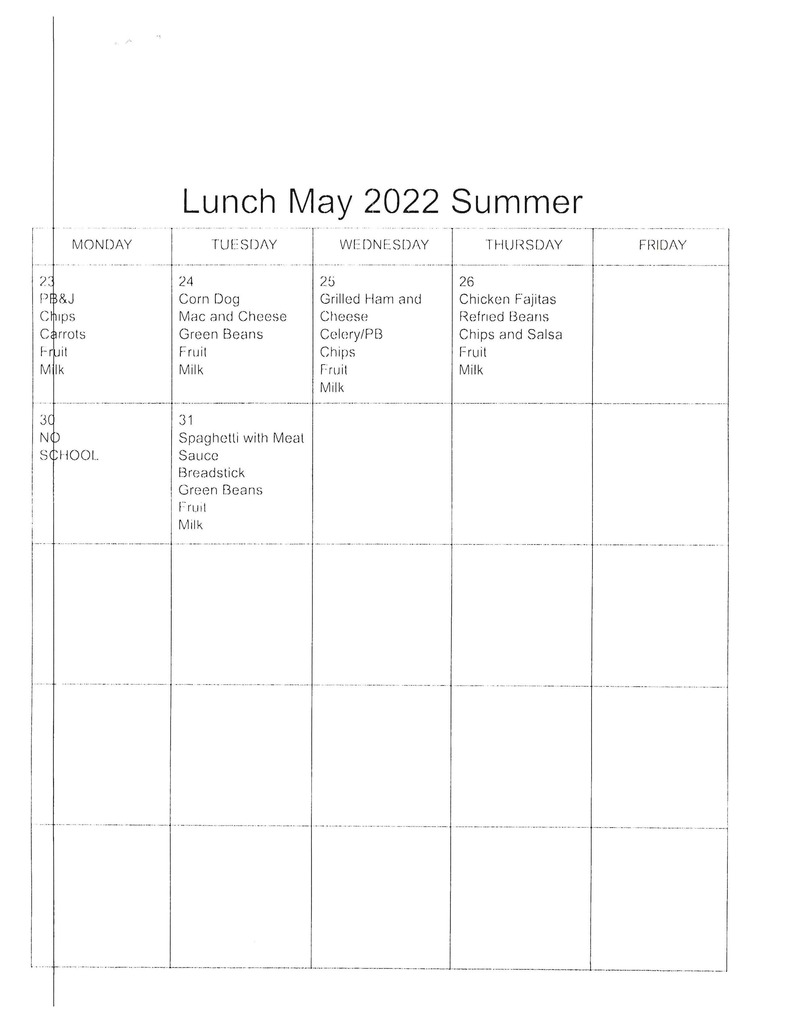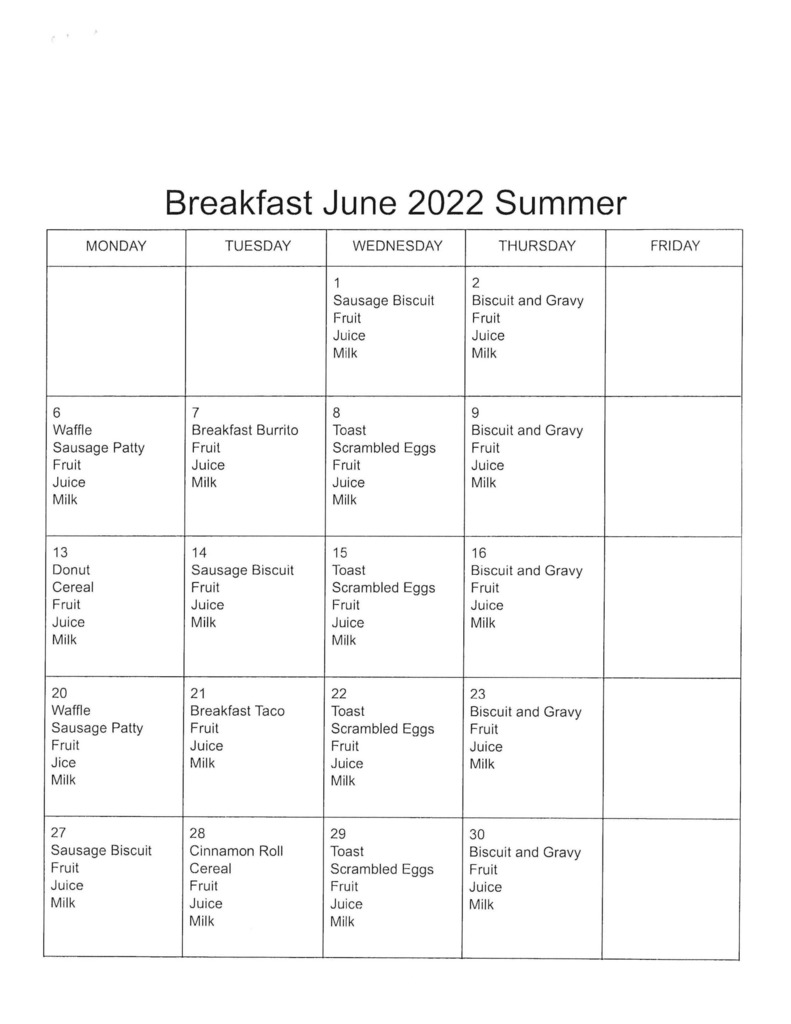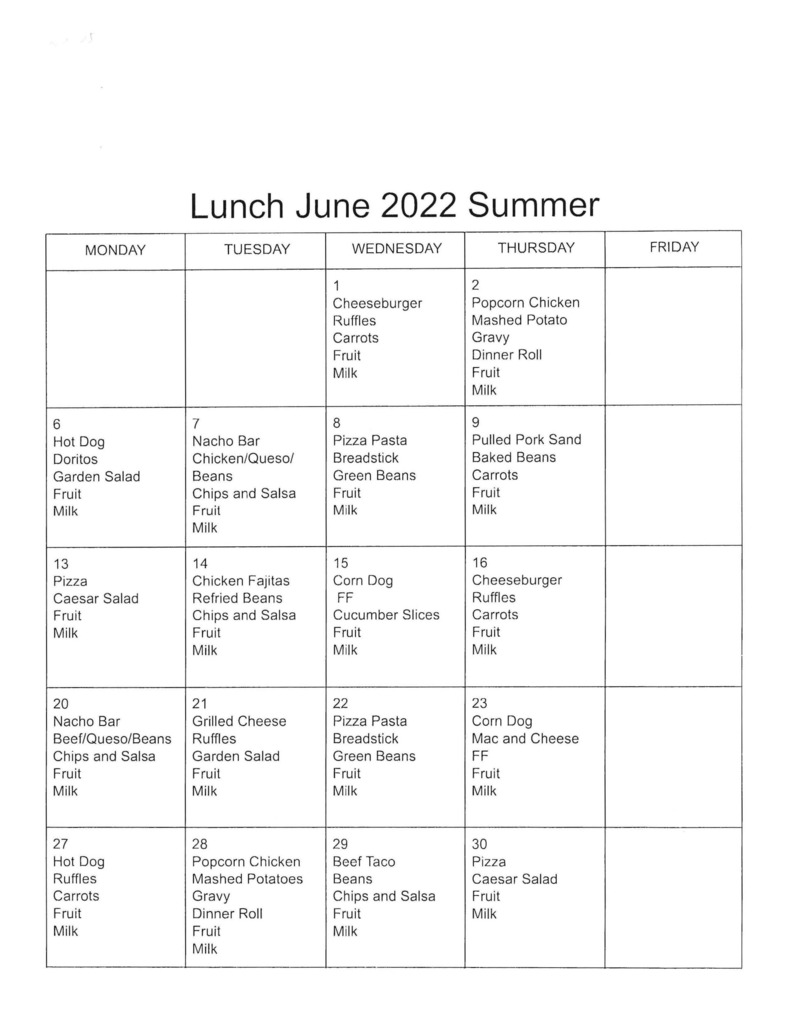 Cherokee Kids Basketball Camp May 23-25th Kindergarten-2nd Grade 8:00am - 9:30am 3rd-5th Grade 10:00am-12:00pm 6th-8th Grade 1:00pm-3:00pm This involves what grade you are going into this next fall.

We hope you have a great summer!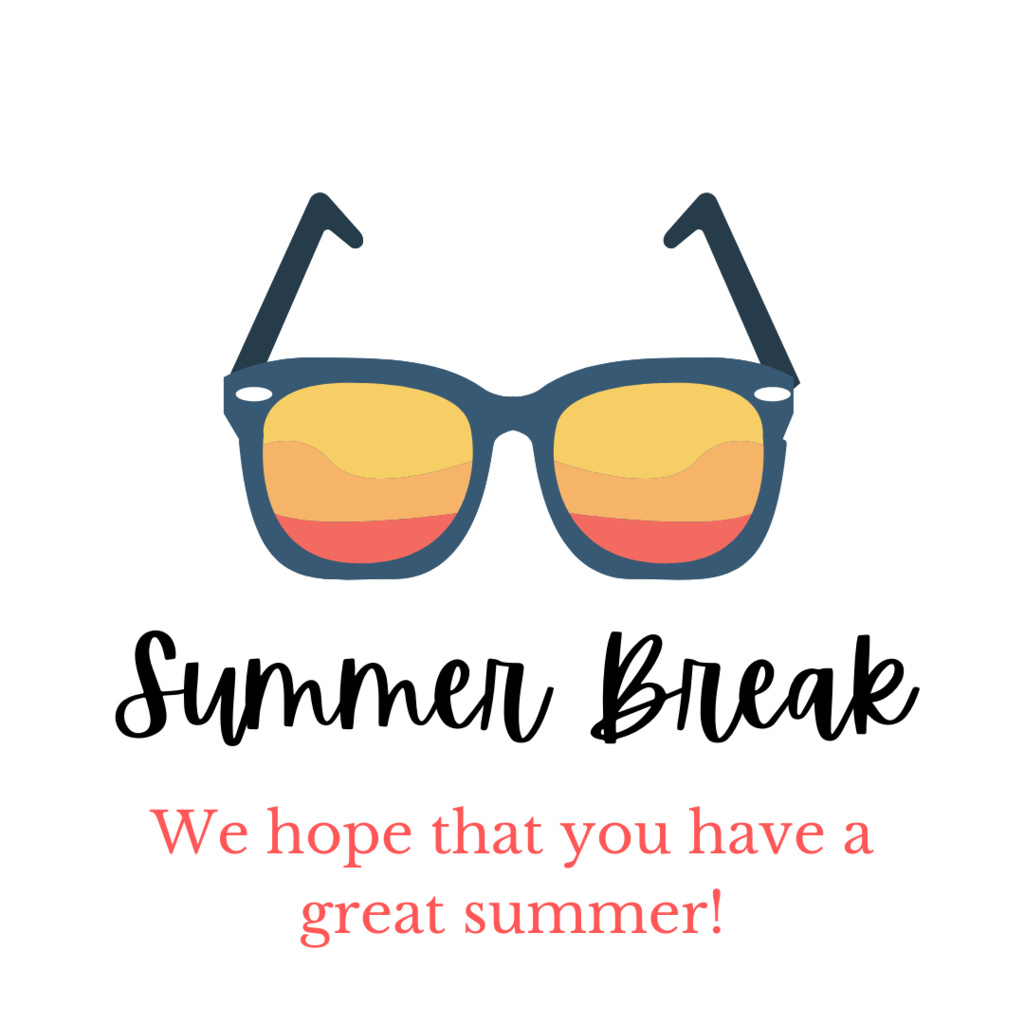 Today's Senior Scholarship Program & JH/HS Awards program will be streamed to cherokeechiefs.tv

The elementary awards program will be streamed to cherokeechiefs.tv

Just a reminder! We will release early on May 18 & 19!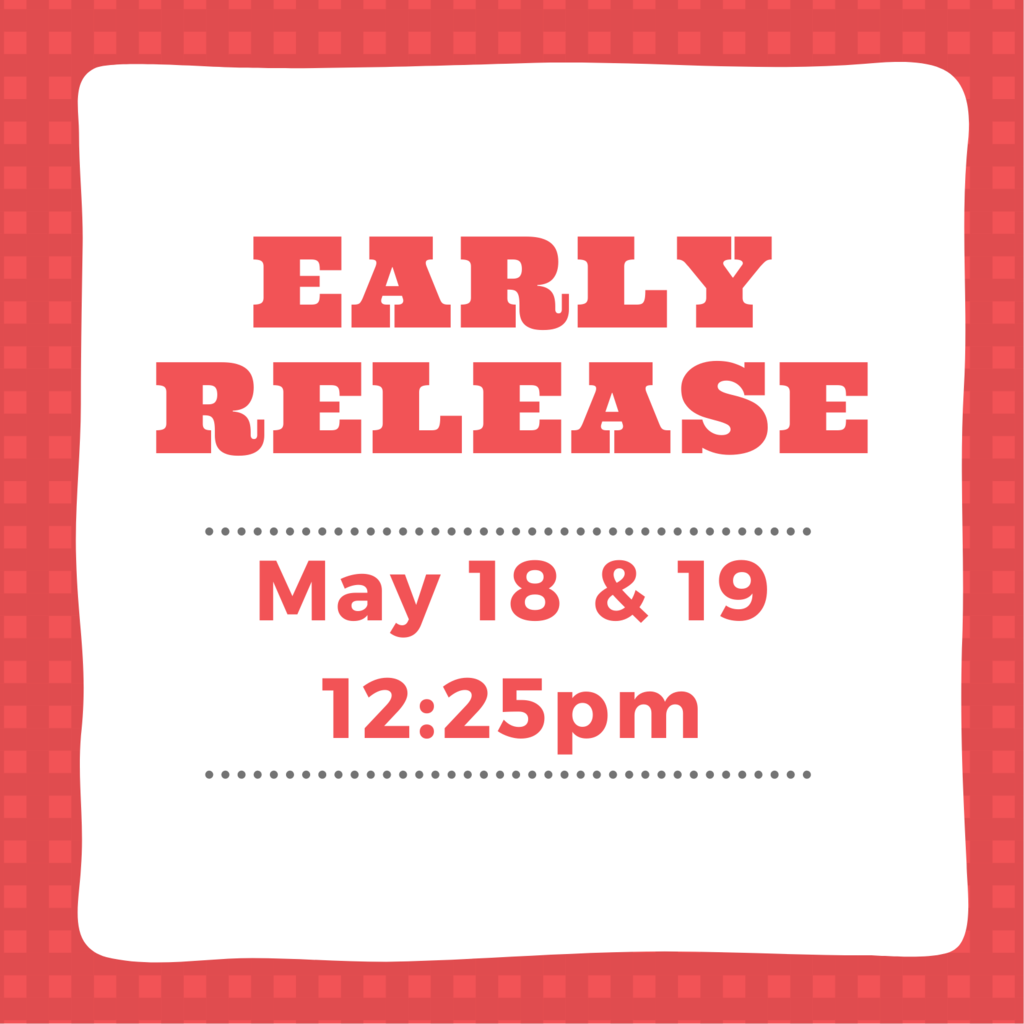 Weekly Activities are attached!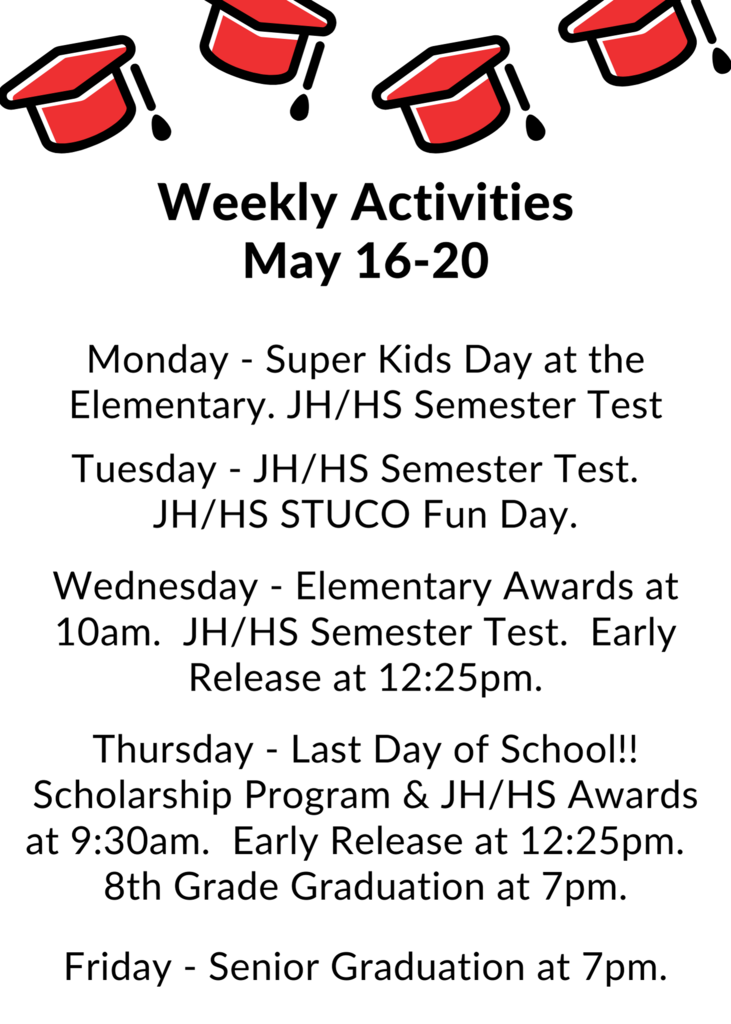 Monday is Super Kids Day at the Elementary!!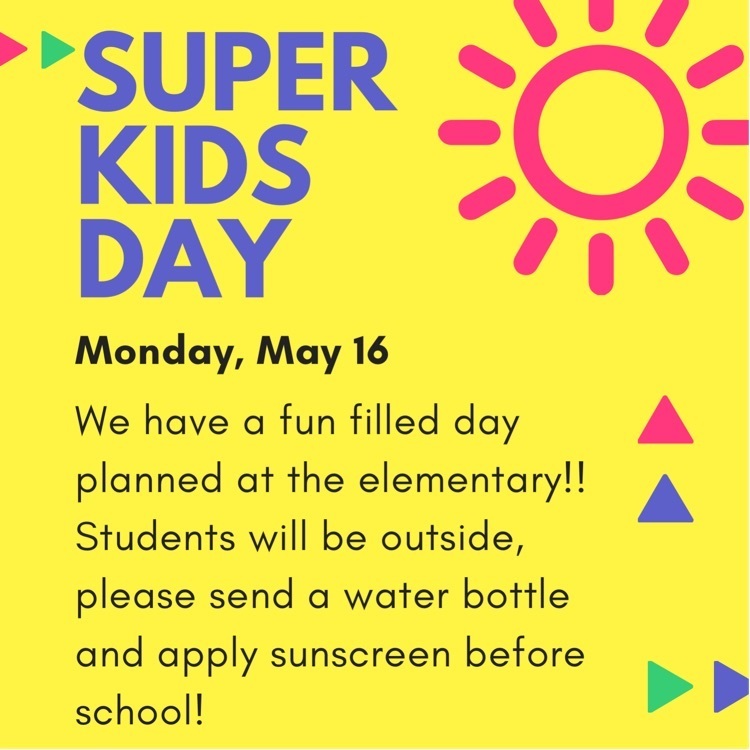 Awards Programs and Graduations will take place next week! See flyer for details.

Enrollment for Cherokee's summer program "Chief Explorers" is now open. This program is going to be so much FUN! There will be weekly themes and field trips and there may even be some wild animals!! The program will be available for students entering 1st-6th grade for the upcoming school year. The program will be held Monday-Thursday from June 6th-30th. Students will be dropped off at 8:00 am and picked up at 12:00 pm from the HS cafeteria. Breakfast and lunch will be provided daily. We hope to see you there!!
https://www.familyid.com/cherokee-public-schools/summer-school-2022-2

Weekly Activities for May 9 - 14.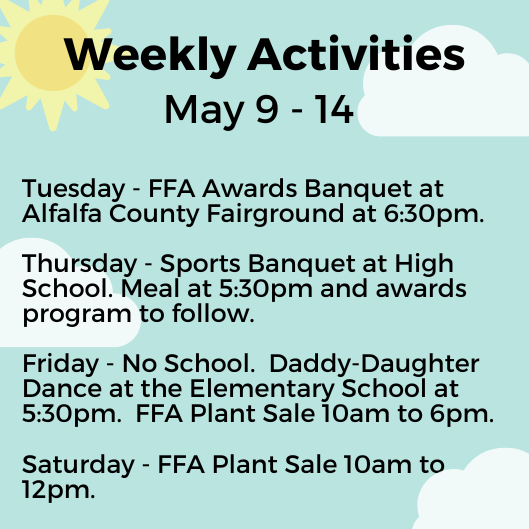 Support our students as they head to the State Track Meet at Western Heights in OKC. Attached is the order of events for May 6 & 7! State Track Ticket information is below. GoFan Electronic Ticket = $11.50 Cash Ticket = $13 GoFan Site:
https://gofan.co/app/school/OSSAA

Updated weekly activities are attached.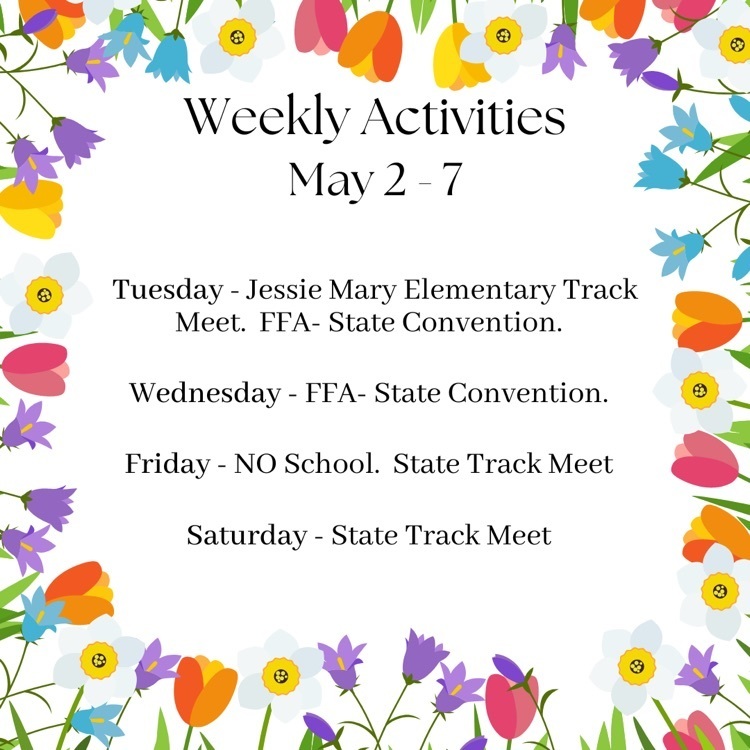 The elementary spring music program scheduled for this evening has been postponed. We will reschedule as soon as possible! Thank you for your understanding!

Cherokee Chief Families, Please be aware that there is a threat of severe weather for our area between 2pm-5pm today. Storms are expected to develop and move quickly to the east. We are watching this very closely and will make decisions on a timely basis. This time frame may occur during our normal dismissal time. Please help us by making this a safe situation for everyone. If there is severe weather happening during our dismissal time we will hold students in the building until the weather improves. We will not put students and staff in danger by releasing them during a severe storm. If you feel you must pick up your child before this time please come to the office and check them as usual before the weather arrives. Again, our number one priority is the safety of our students and staff. Please plan ahead if you wish to pick up your child early! Bryce Schanbacher Superintendent

Cherokee Boys & Girls Basketball Camp forms are due today. You can print a form from this link.
https://5il.co/17rdc


Basketball camp forms are due Monday. Forms are attached or can be printed from our website.
https://5il.co/17rdc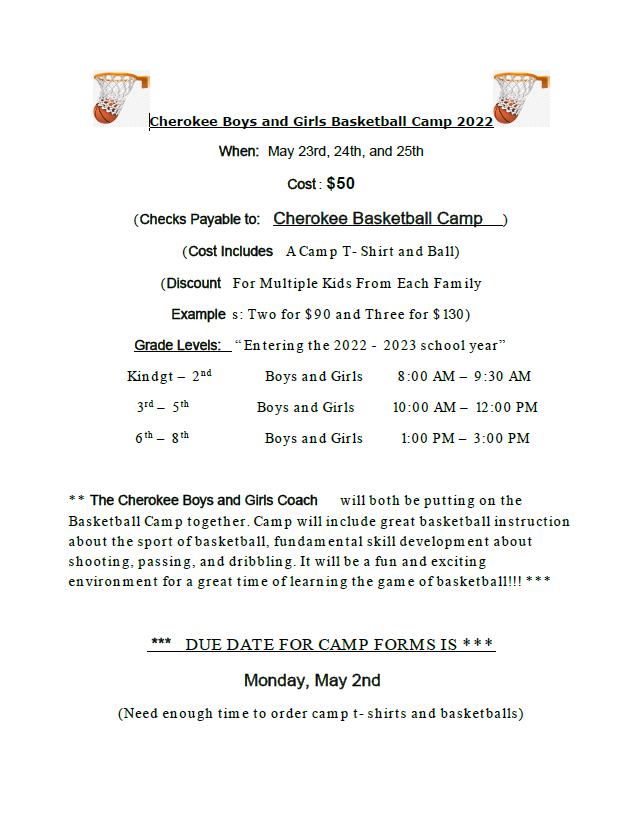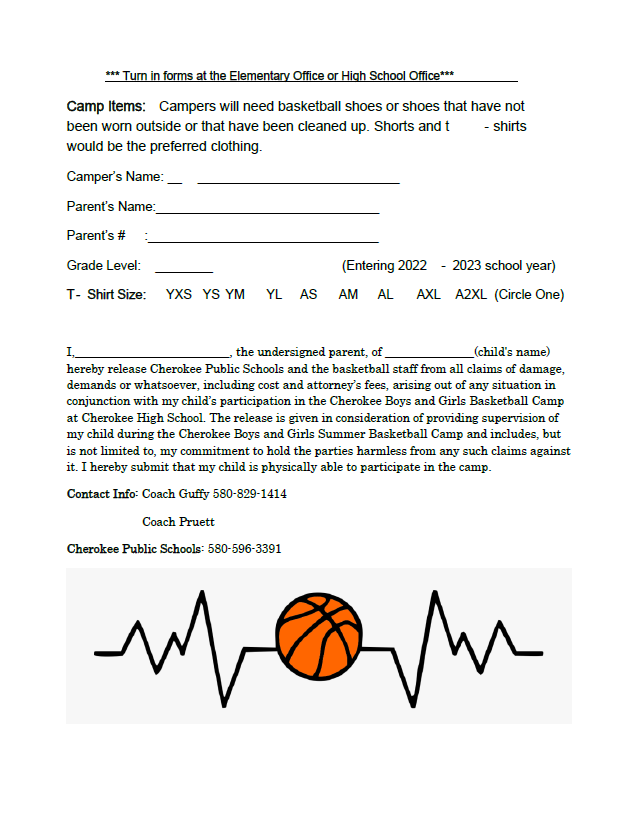 We are excited to be hosting the Jessie Mary Reinhart Track Meet on Tuesday, May 3! Attached is the schedule of events.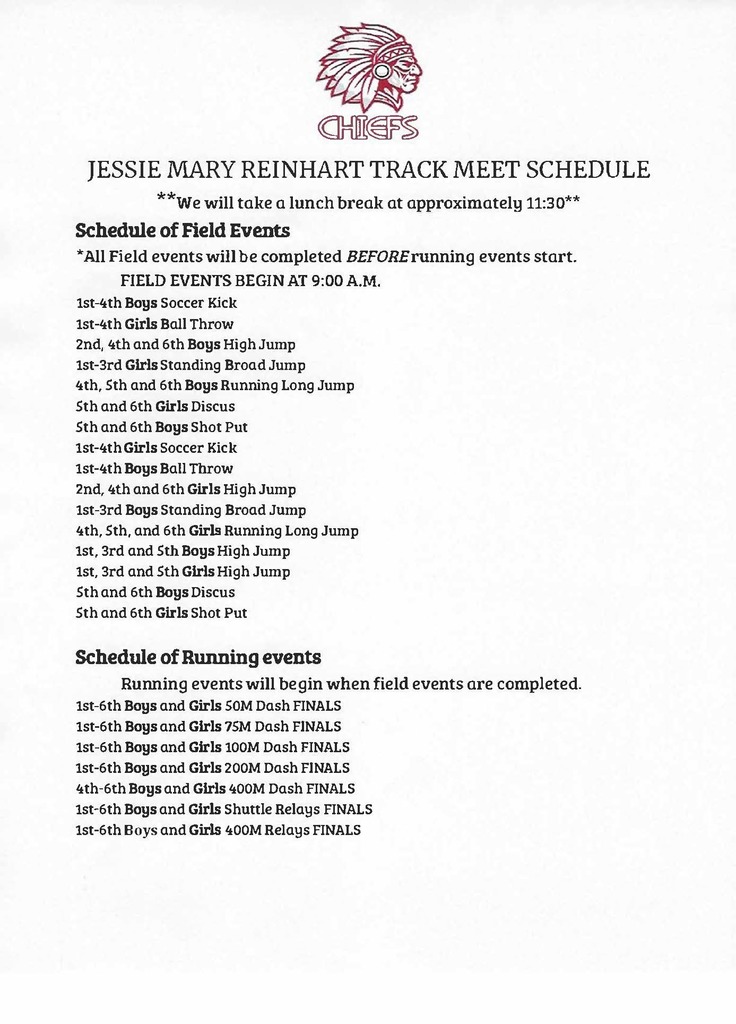 The 5/6 grade track bus will leave for Covington at 7:45am from the field house. Attached is the meet schedule.