Updated Weekly Announcements!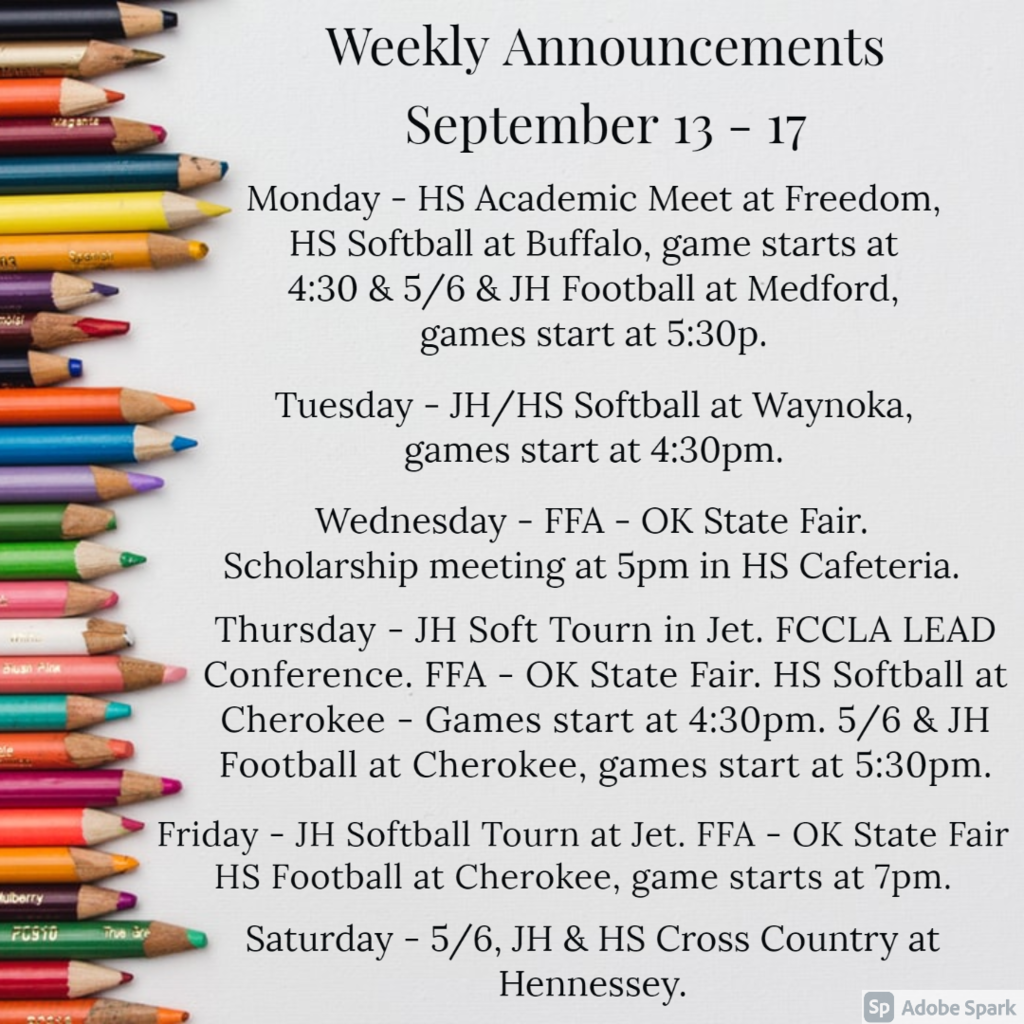 Fall Sports Pictures have been postponed to a later date!!



Weekly Announcements are attached!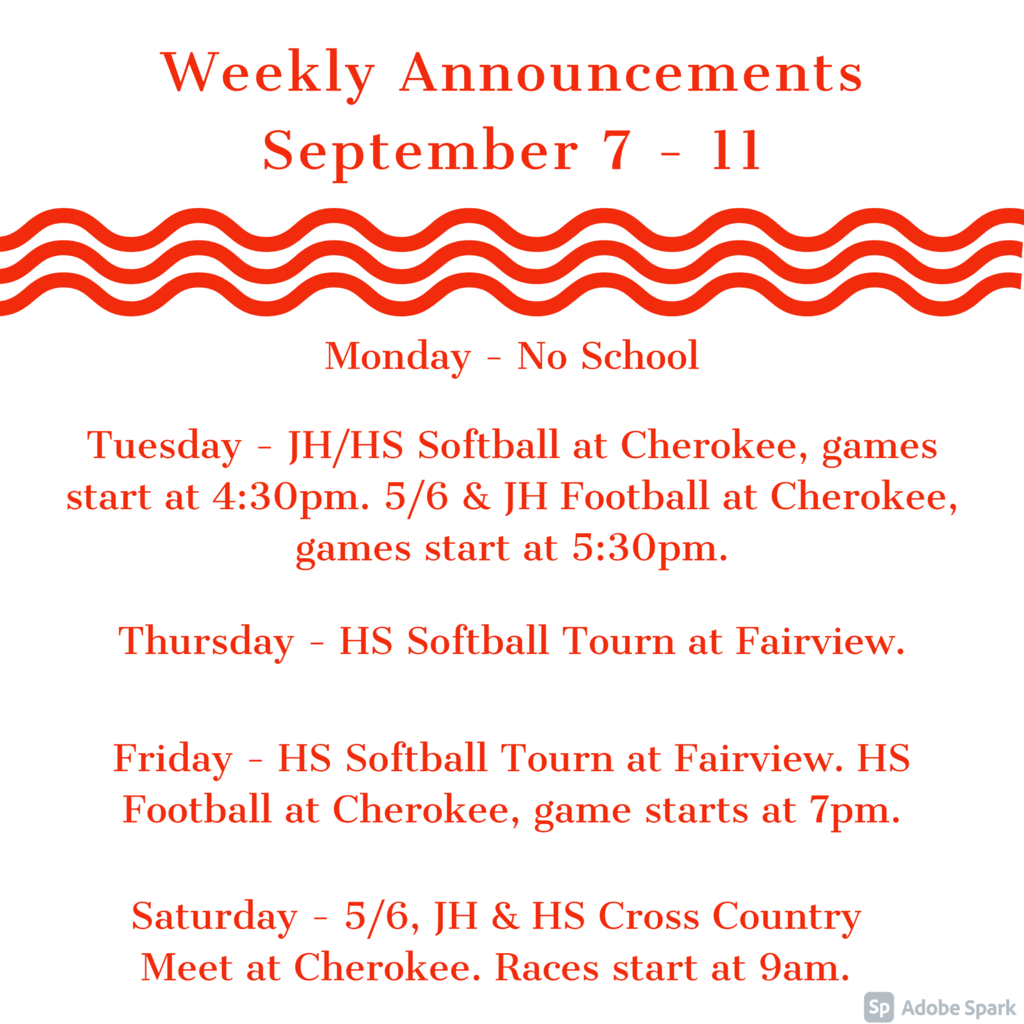 Just a reminder - No School on Monday!! Enjoy your long weekend.

September Menus are attached.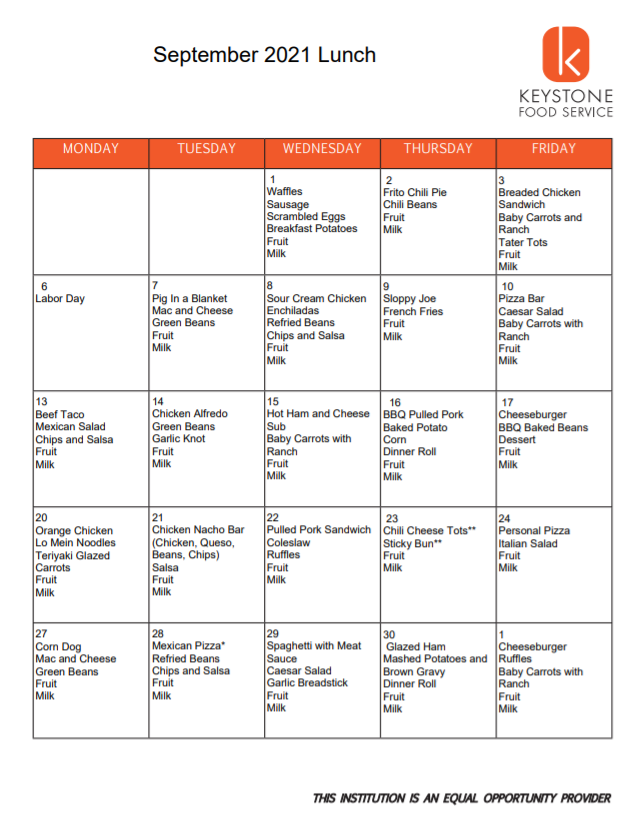 Weekly Activities are attached!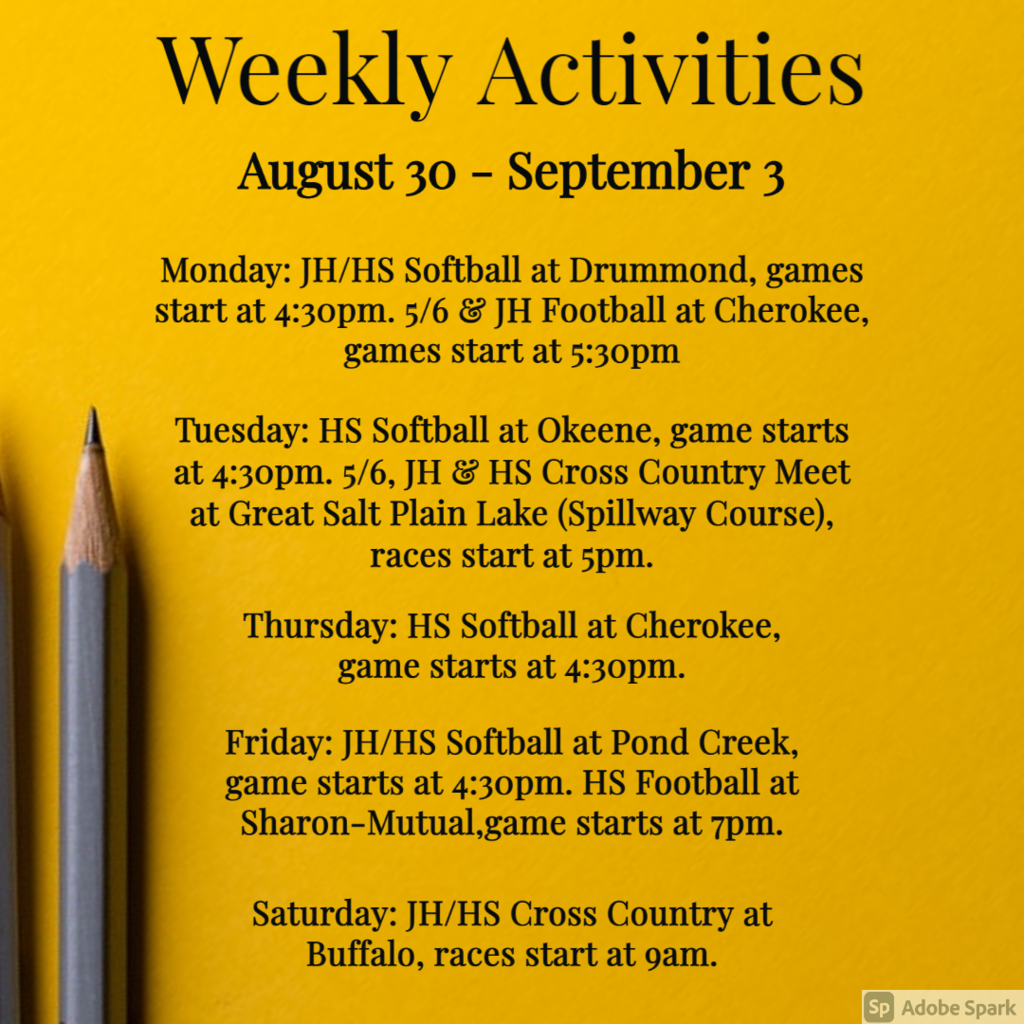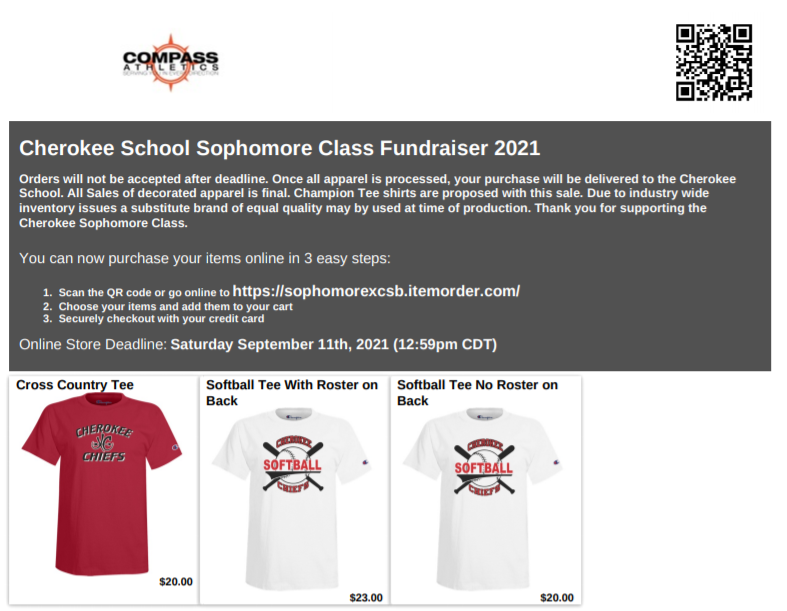 Today's Activities: No School. HS Football at Laverne, game starts at 7pm. Admission: $5.00 Adults & $3.00 Students. The game will be lived streamed through
www.citylinktv.com/channel/laverne/

Today's Activities: HS Softball at Cherokee, games start at 4:30pm. Join Chiefs Theatre for a special VIDEO PRESENTATION at 6:30pm in the HS Auditorium celebrating the 2020 OSSAA Class 3A State Championship Production! Entry by donation! There will also be a dessert silent auction.

Reminder: No school on Friday, August 27!!

Today's Activities: Meet the Chiefs at 7pm at the Sports Complex. Come meet High School Football Team and the High School Cheerleaders!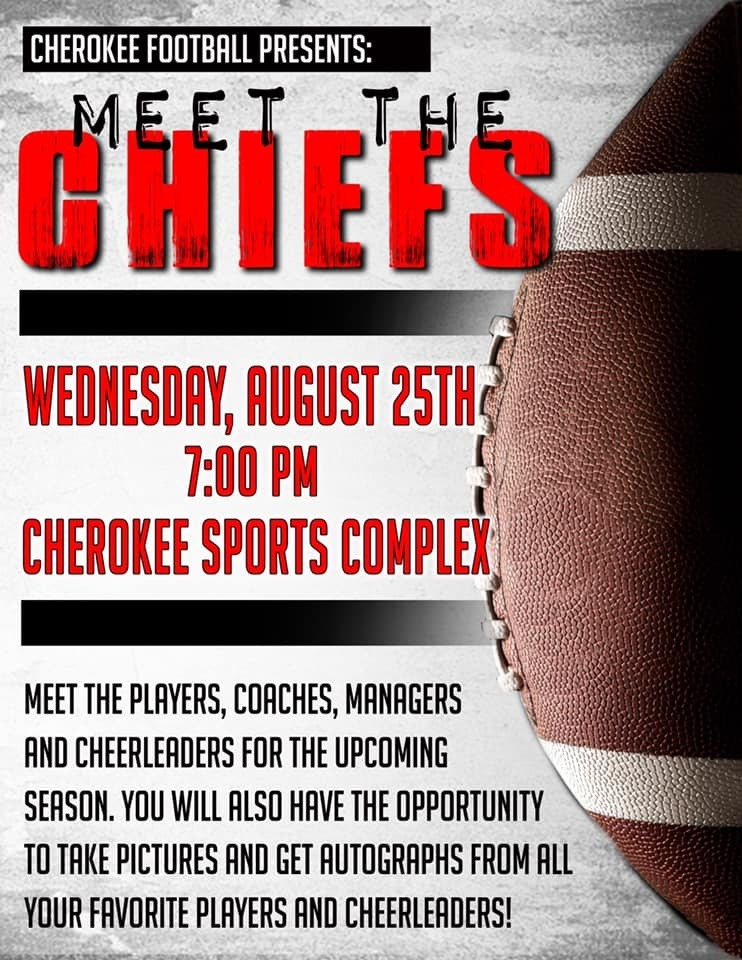 CHS Students: An Army National Guard recruiter will be here on Thursday, August 26th from 11:40-12:30. The military provides a wonderful opportunity for many career pathways, so visit with Morgan from the Army National Guard during your lunch time on Thursday!

Today's Activities: JH/HS Softball at Cherokee, games start at 4:30pm.

Today's Activities - JH/HS Softball at Jet, games start at 4:30pm.

​We only have 5 openings left for our Chief Time After School Program. It is M-F 3:15-5:30. Give us a call if you'd like more information about it! 580-596-3277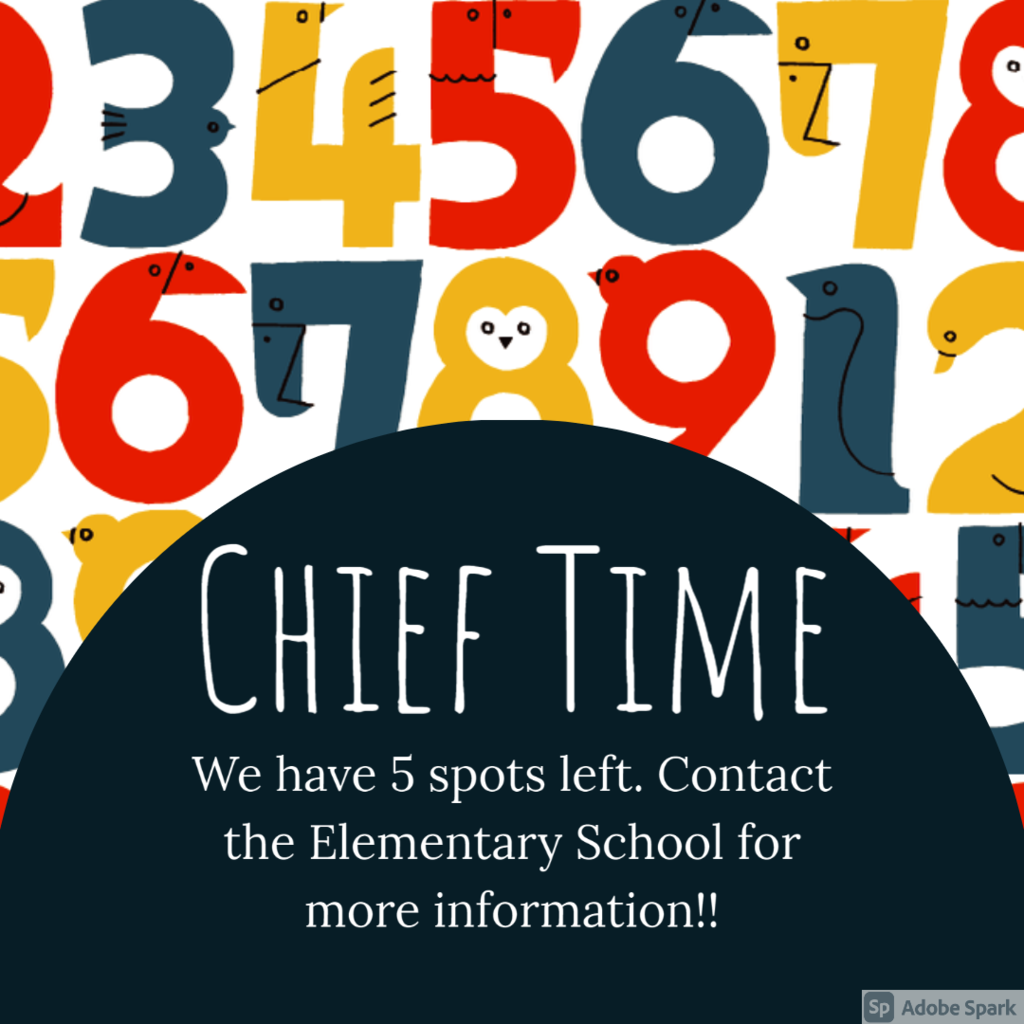 Today's softball game will only be High School. The game will start at 5pm at Cherokee.

We are excited to see all of our students tomorrow!! Both buildings will open at 7:45am. Breakfast will be served from 7:45am to 8:10am. JH Students will report to the auditorium for 1st hour. HS Students will report to their class sponsors room for 1st hour.