Softball update: tomorrow's games have been canceled. Fridays softball game will start at 3:30pm.

Its blood drive day at Cherokee. Stop by the High School to donate and save a life. Walk in until 3:00pm today!

The 5/6 & JH football bus will be at the fieldhouse in 10 minutes.

Weekly activities are attached!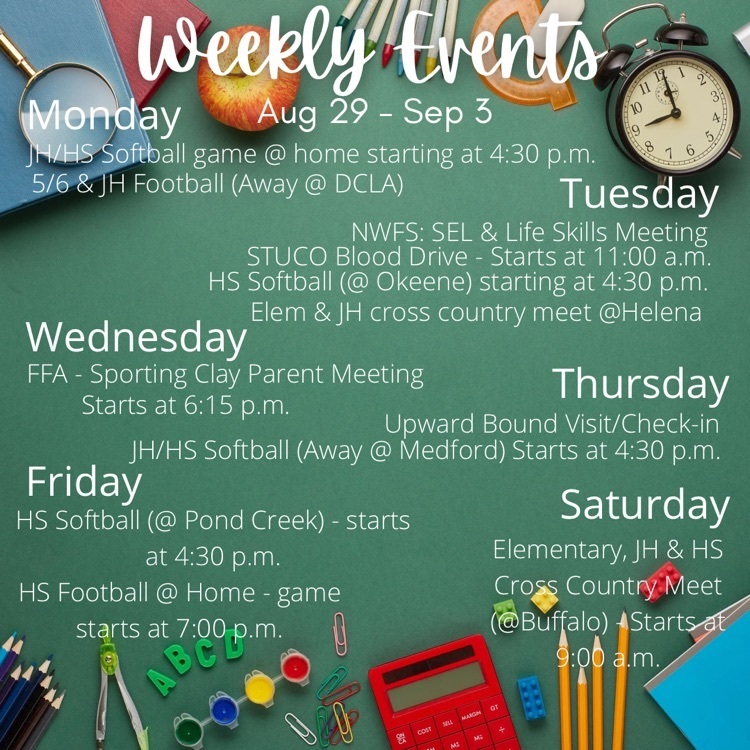 Support the baseball team by purchasing a hat! Order forms and payment are due on September 7th!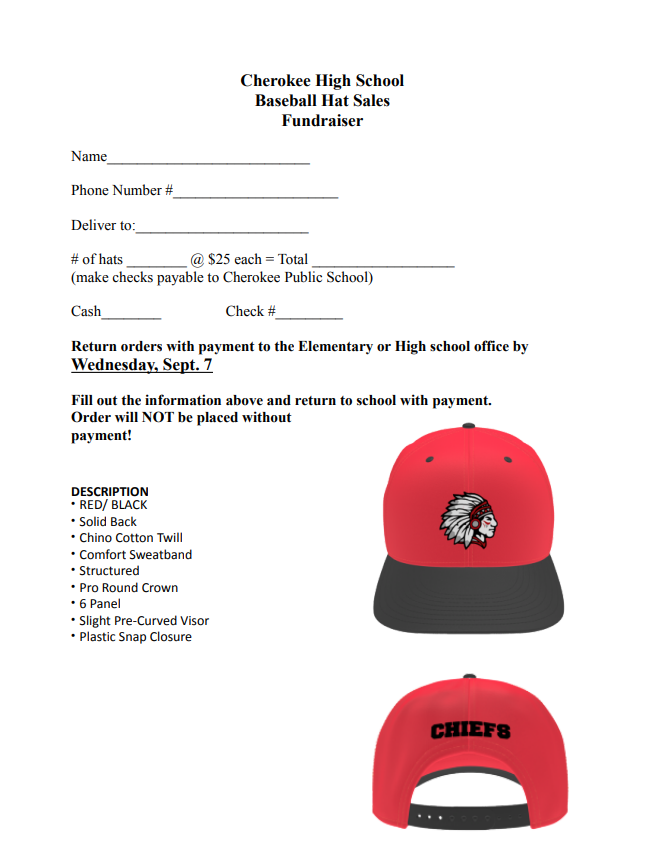 P-EBT Update that we received from Child Nutrition: If a parent/guardian completes a free or reduced-price meal application in July or August 2022 and that meal application is approved for free or reduced-price meals, they will be eligible for Summer 2022 P-EBT benefits retroactively when pick-up files are sent to DHS in October. This will only apply to Summer 2022 benefits.

Tonight's football games will be streamed to cherokeechiefs.tv

Student Council is hosting a blood drive on Tuesday from 11am to 3pm!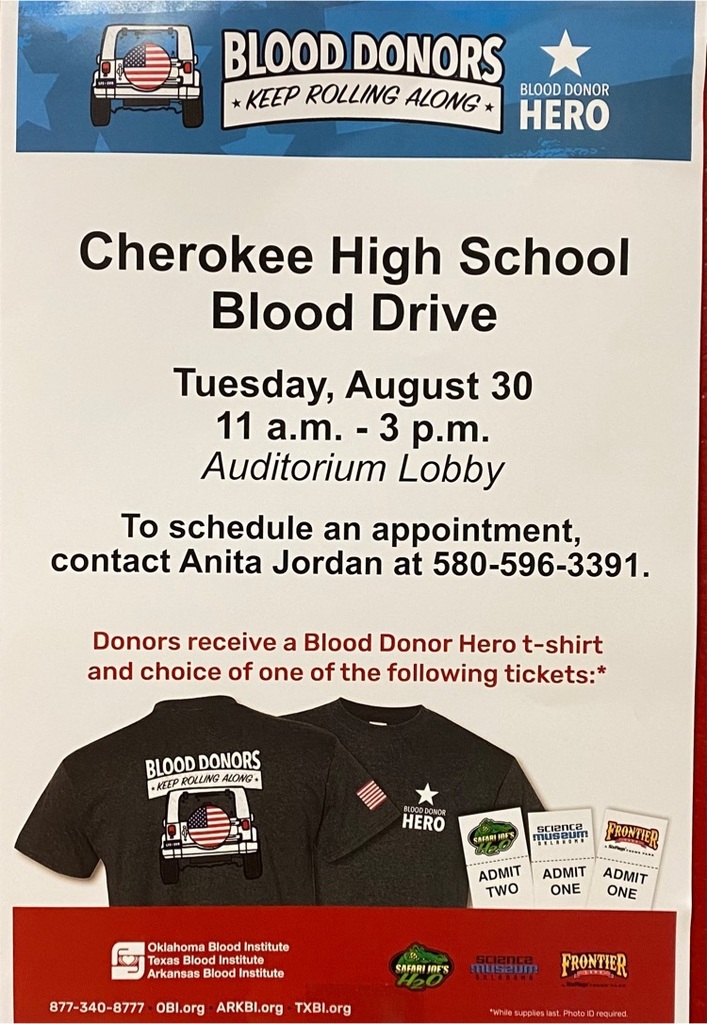 Today's softball games have been canceled!

Support the Sophomore class and show your support for the Cross Country Team! Grey shirt with 3 color design, roster option for the back. Orders with payment are due by August 31.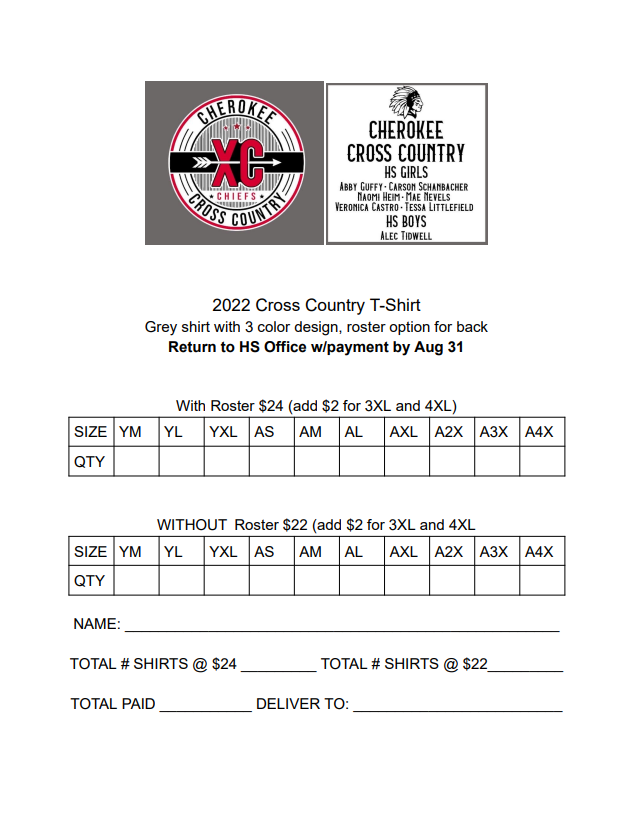 Weekly Announcements for August 22 - 27 are attached.

Stop by Sonic tonight from 7pm to 10pm and support Cherokee Athletics! Sonic will be donating 15% of sales back to the school.

🏈🏈Meet the Chiefs is tonight🏈🏈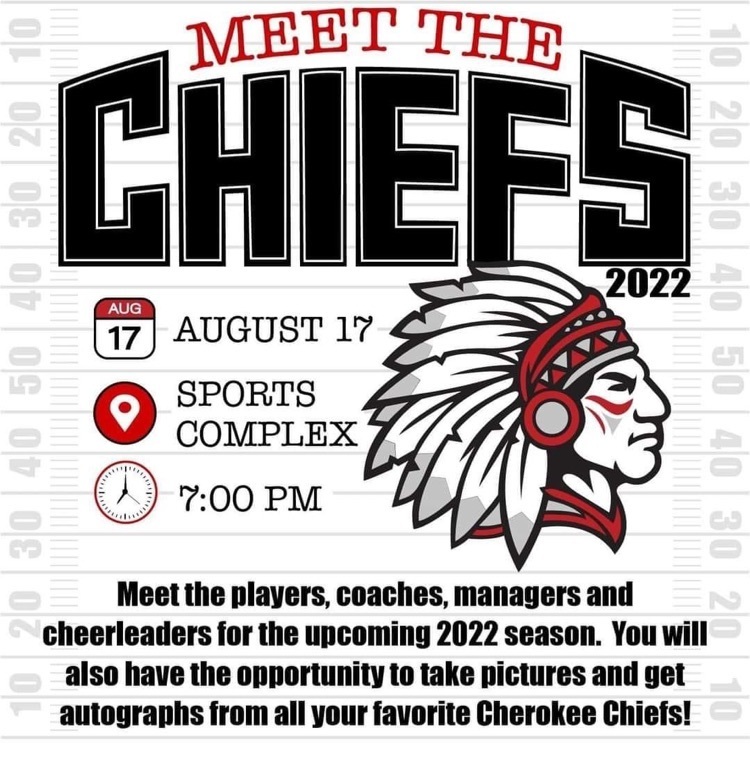 Students in grades 7 - 9 are eligible to participate in one or both of the OSDE's Math Tutoring Corps sessions during the 2022-23 school year. Each session can accommodate up to 1,500 students. The first runs Sept. 18 through Nov. 19, the second in spring 2023. Families and students can enroll for the upcoming session through the link below by Sept. 1. The OSDE will provide any needed technology or internet access, and tutoring schedules will occur during students' free time outside of the school day.
https://airtable.com/shrKA68n96LutpI3p

Come out and support the Lady Chiefs for their first home Fast Pitch game of the season. Admission will be Adults $4.00, Students/Senior Citizens $3.00 & Cherokee Students $1.00.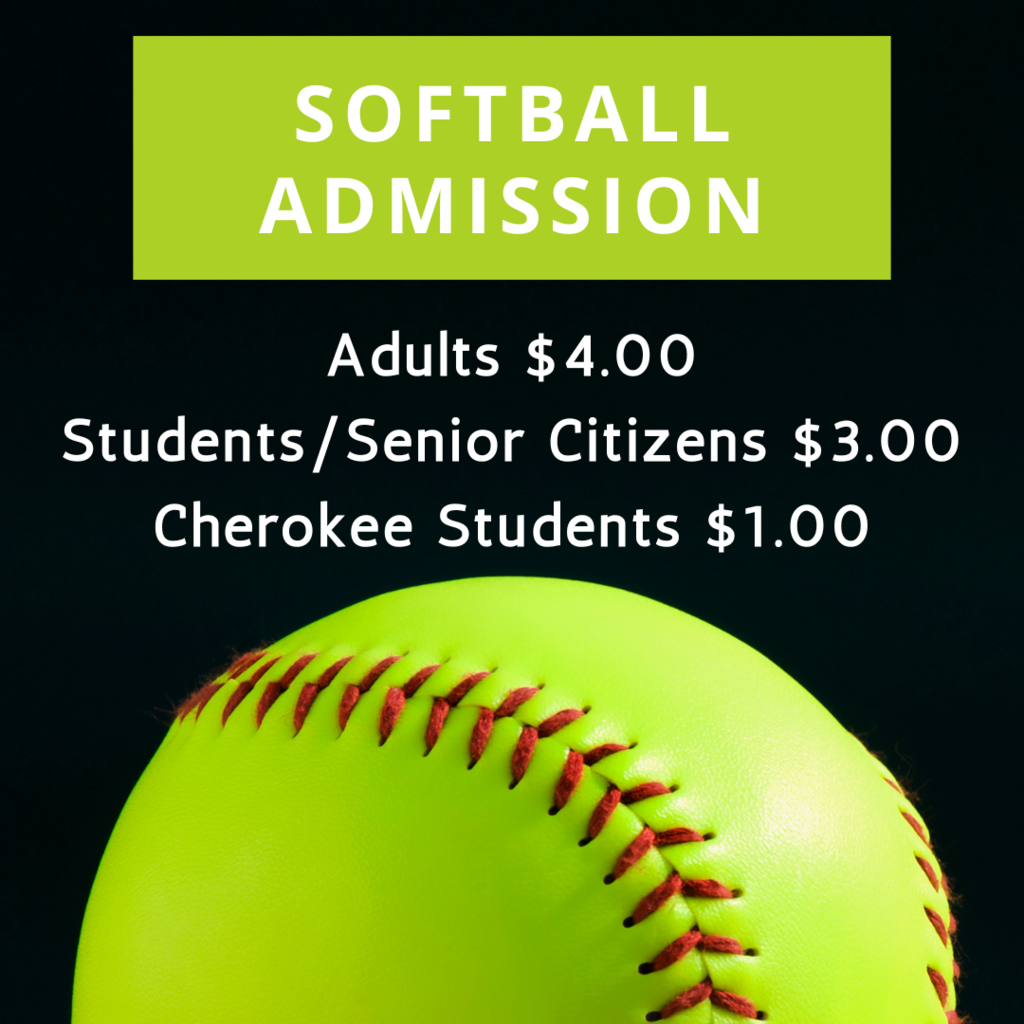 Weekly Announcements for August 15 - 19 are attached.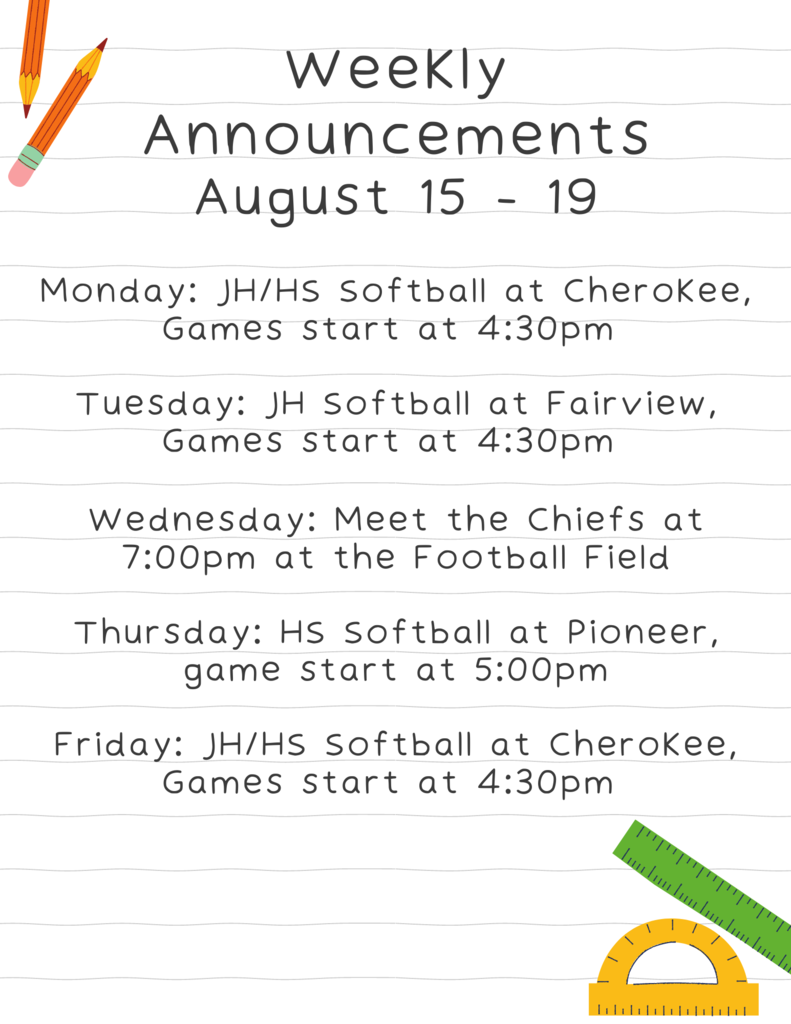 Orders are due on Monday! See flyer for more information.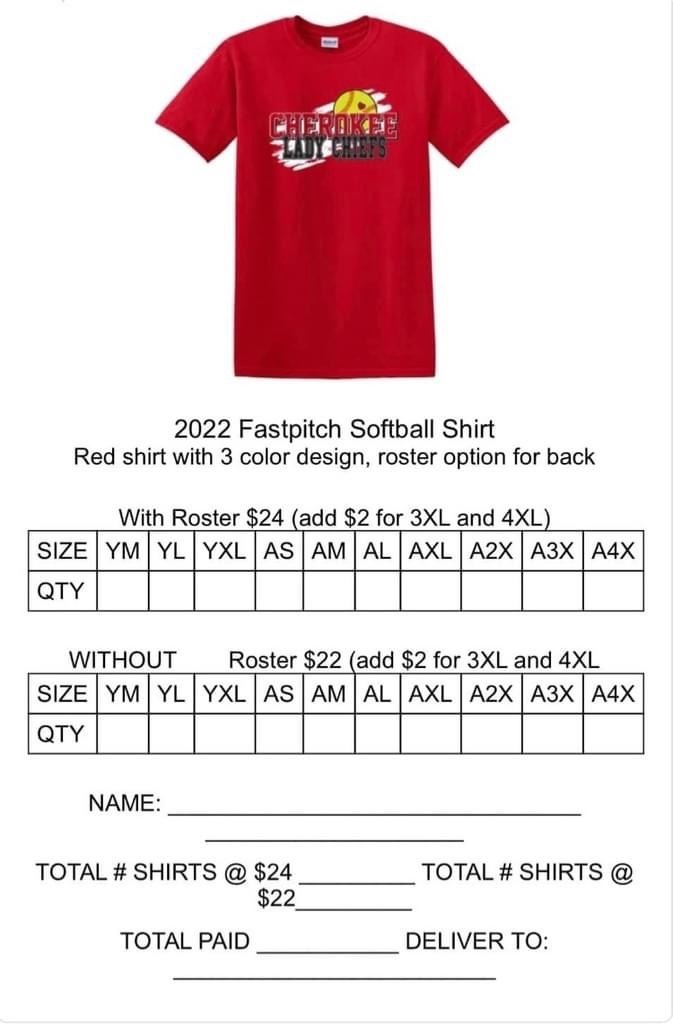 Just a reminder dismissal at the elementary school has changed for Pre-K and Kindergarten students! Older siblings will dismiss with PreK & Kindergarten siblings!! Cars will enter the car line from 5th street on the rock road on the east side of the football stadium. See the attached image for more information!!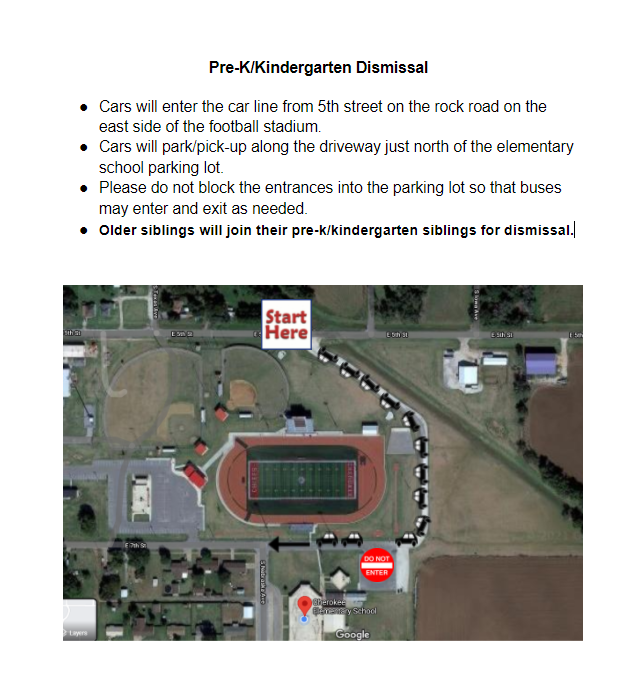 Reminder Meet the Teacher is tonight from 5:00pm to 6:30pm for PK - 5th grade.