Stop by Sonic tonight from 7pm to 10pm and support Cherokee Athletics! Sonic will be donating 15% of sales back to the school.

🏈🏈Meet the Chiefs is tonight🏈🏈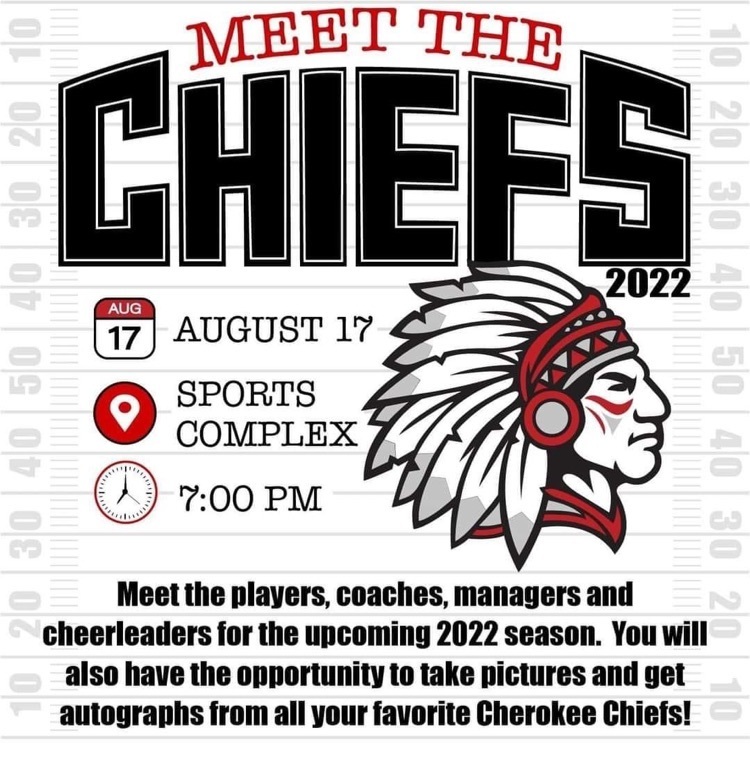 Students in grades 7 - 9 are eligible to participate in one or both of the OSDE's Math Tutoring Corps sessions during the 2022-23 school year. Each session can accommodate up to 1,500 students. The first runs Sept. 18 through Nov. 19, the second in spring 2023. Families and students can enroll for the upcoming session through the link below by Sept. 1. The OSDE will provide any needed technology or internet access, and tutoring schedules will occur during students' free time outside of the school day.
https://airtable.com/shrKA68n96LutpI3p

Come out and support the Lady Chiefs for their first home Fast Pitch game of the season. Admission will be Adults $4.00, Students/Senior Citizens $3.00 & Cherokee Students $1.00.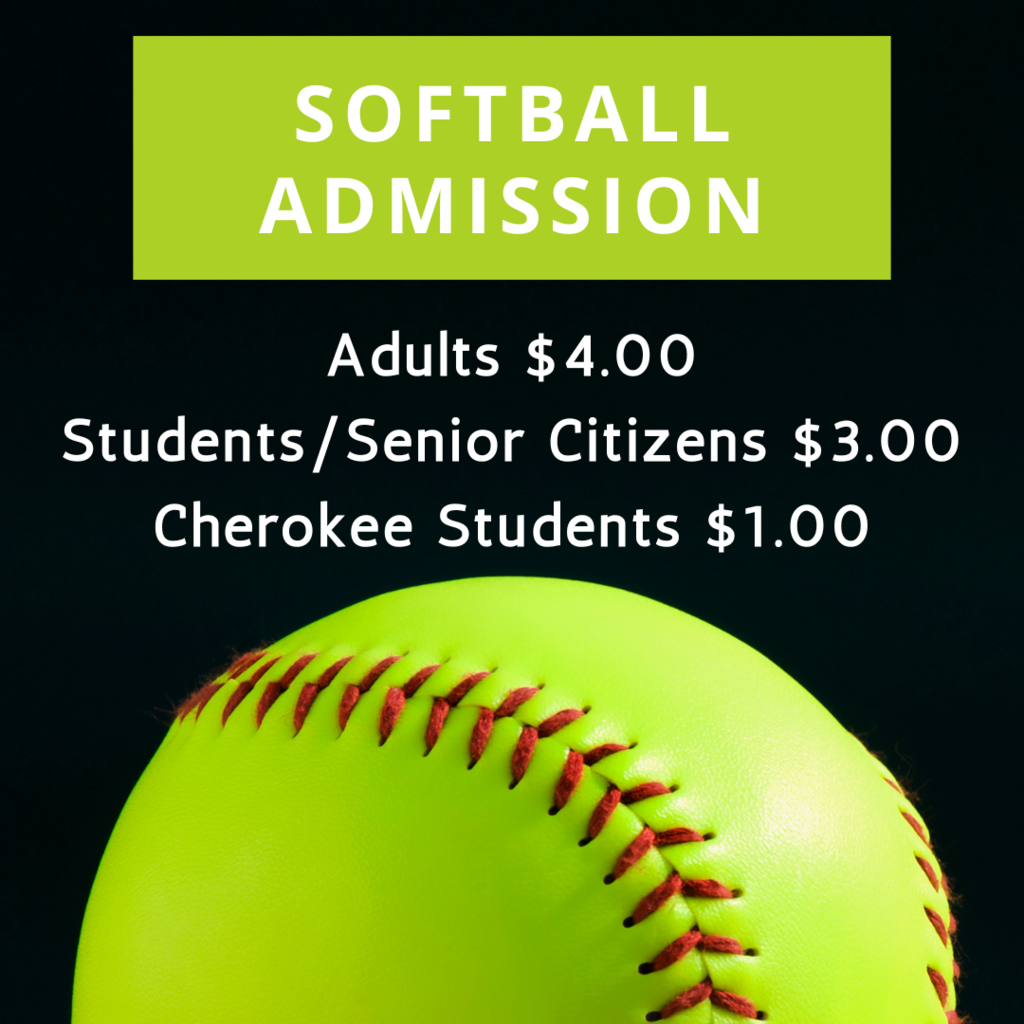 Weekly Announcements for August 15 - 19 are attached.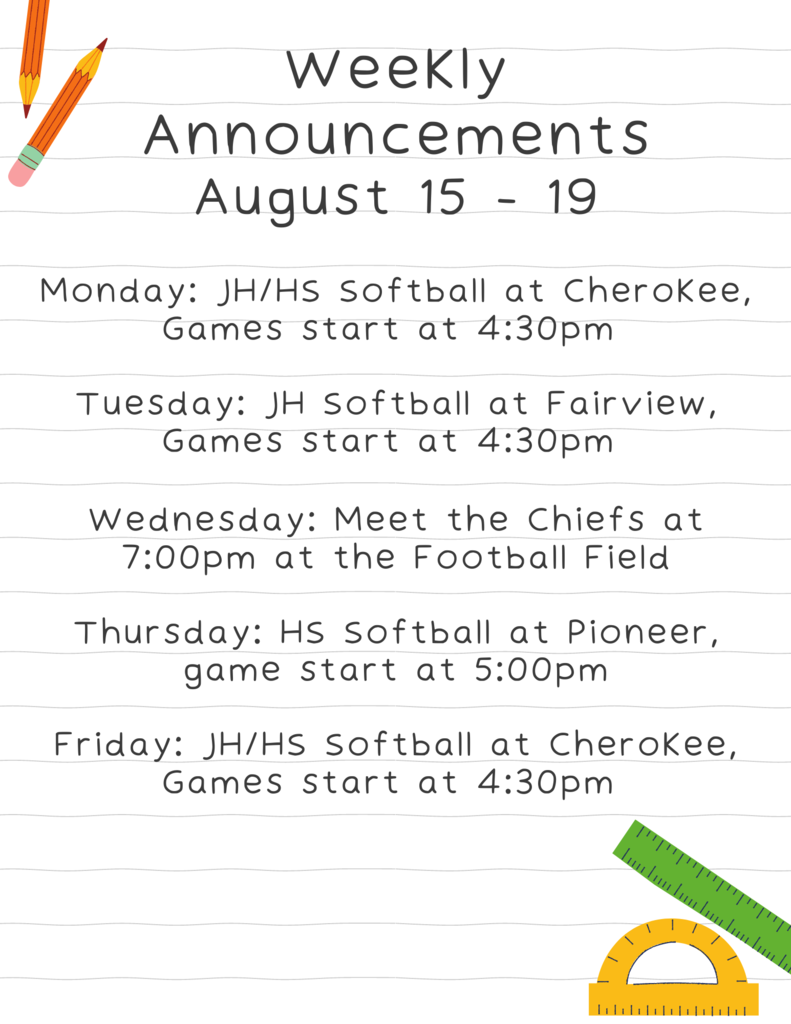 Orders are due on Monday! See flyer for more information.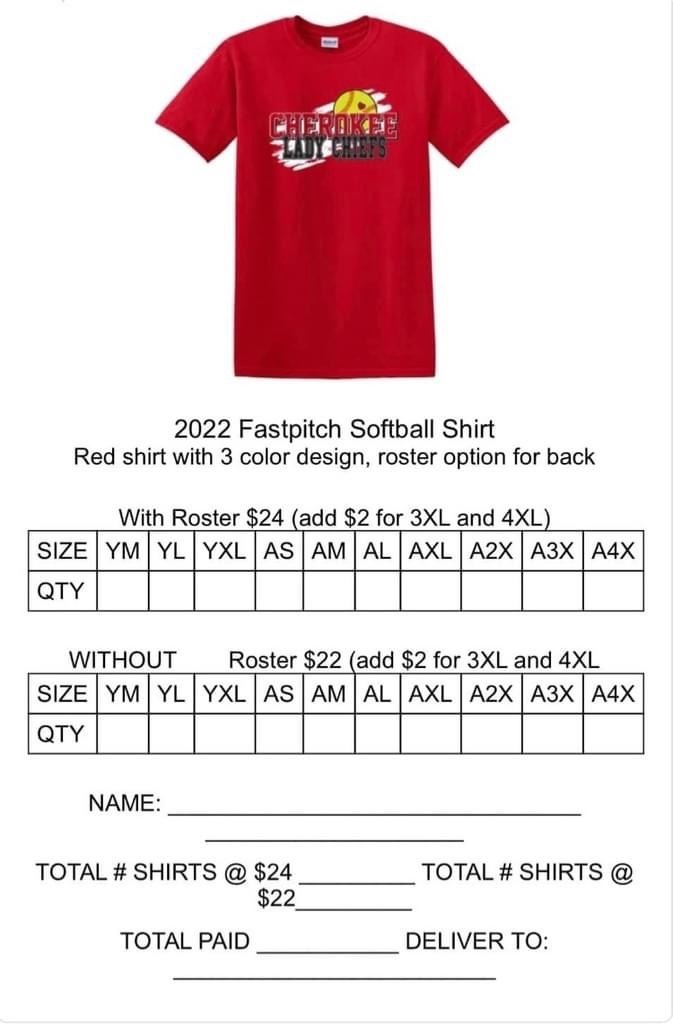 Just a reminder dismissal at the elementary school has changed for Pre-K and Kindergarten students! Older siblings will dismiss with PreK & Kindergarten siblings!! Cars will enter the car line from 5th street on the rock road on the east side of the football stadium. See the attached image for more information!!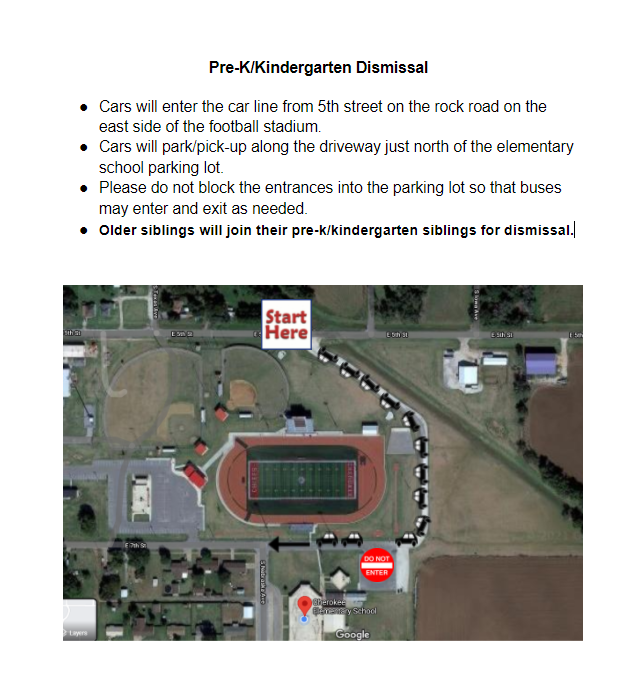 Reminder Meet the Teacher is tonight from 5:00pm to 6:30pm for PK - 5th grade.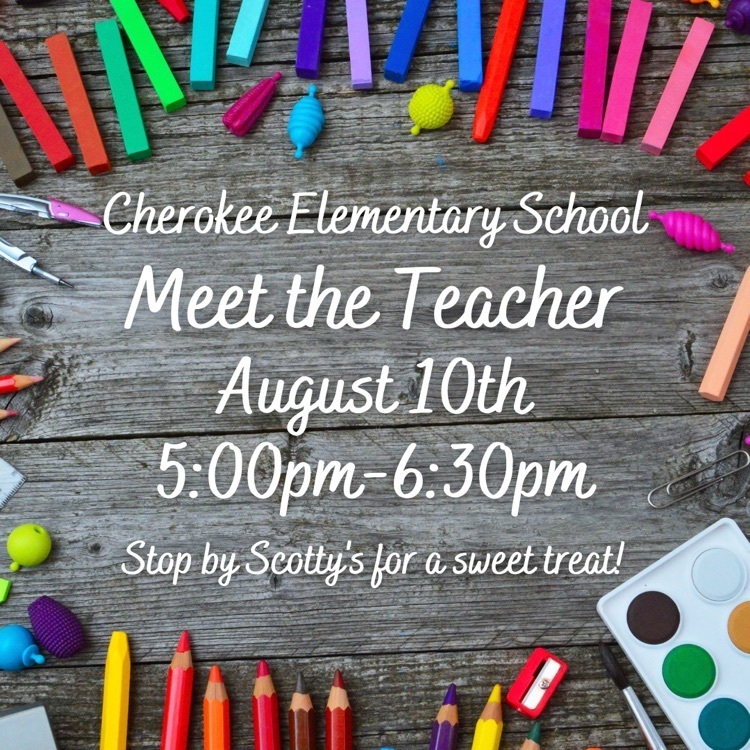 You can now pay your lunch bill via PayPal. Scan the QR code or visit PayPal.me/CherokeeChief

Cherokee 6th - 12th grade students: Your class schedule has been added to the Infinite Campus Student app!

Cherokee Public Schools is excited to announce we will continue to provide a FREE after school program for kindergarten through 5th grade students. This program will offer homework help from teachers, fun learning activities for each grade level, art activities, exercise, snacks, and occasional field trips. The program will be offered Monday - Thursday from 3:20 to 5:30pm on days school is in session. The program will start on August 15th. To enroll visit
https://www.familyid.com/cherokee-public-schools/after-school-program-2022-2023

Support the Lady Chiefs & the Sophomore class! Turn order forms & payment into the office. Orders are due August 12th.

Looking for ways to help pay for education after High School. Check out the attached flyer for helpful links!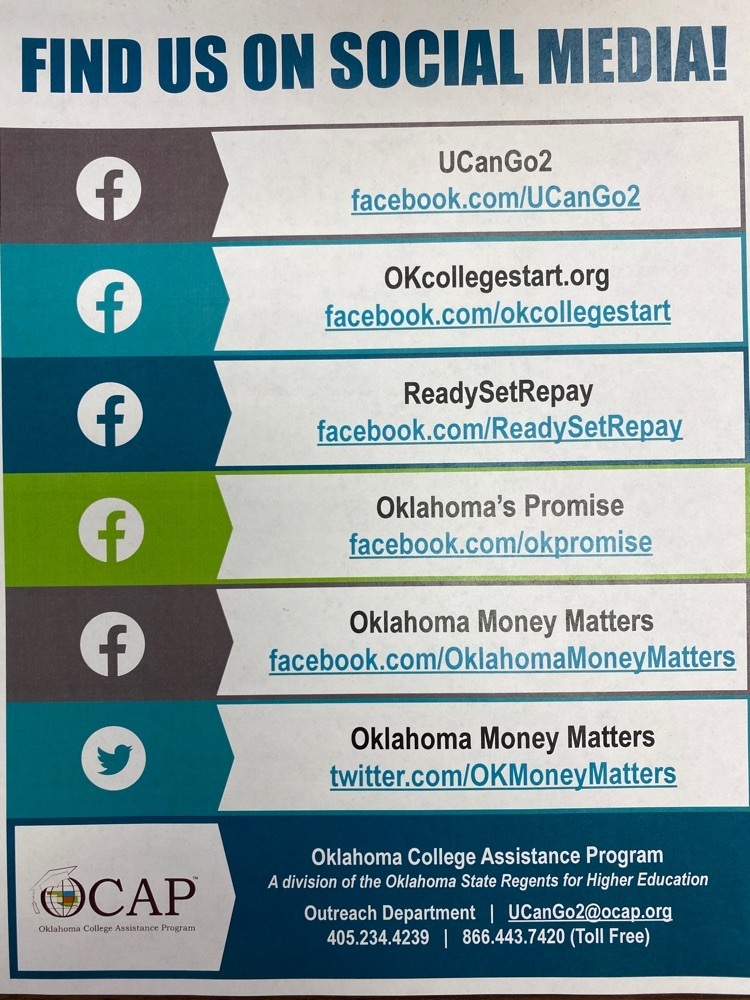 August Breakfast and Lunch Menus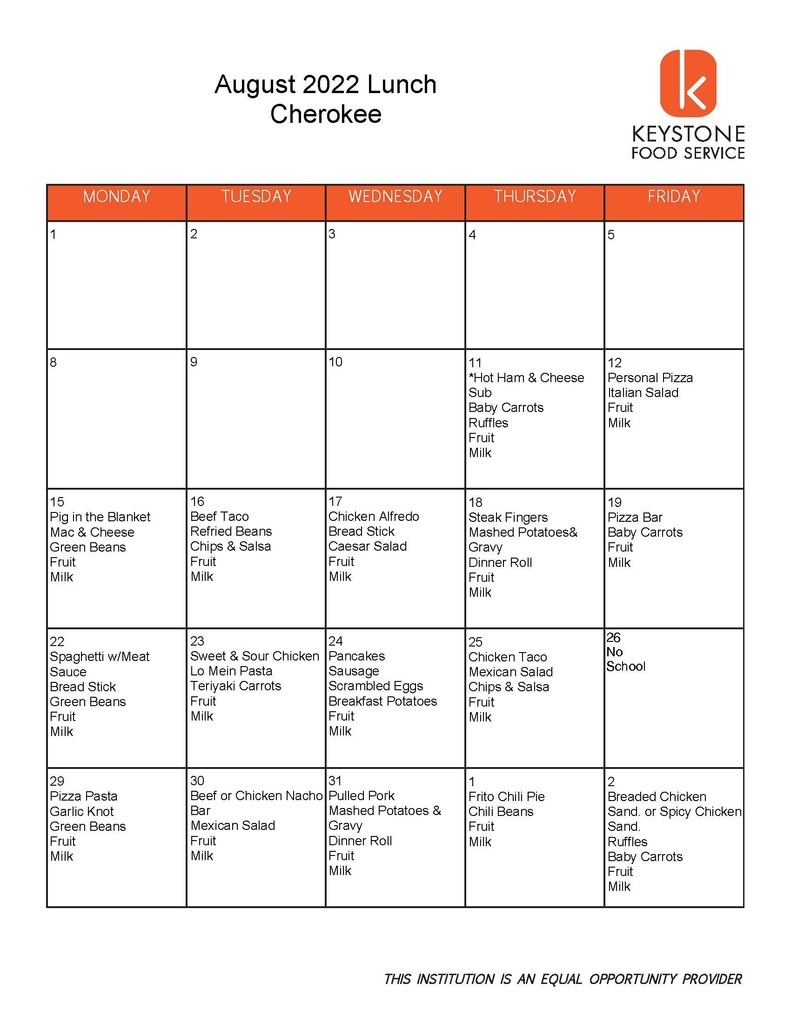 Meet the Teacher Night will be August 10th at the Elementary!

Cherokee Public Schools is excited to announce we will continue to provide a FREE after school program for kindergarten through 5th grade students. This program will offer homework help from teachers, fun learning activities for each grade level, art activities, exercise, snacks, and occasional field trips. The program will be offered Monday - Thursday from 3:20 to 5:30pm on days school is in session. To enroll visit
https://www.familyid.com/cherokee-public-schools/after-school-program-2022-2023